RE: Ringbrothers reveals new 'Caged' Ford Mustang
Friday 5th August 2022
Ringbrothers reveals new 'Caged' Ford Mustang
Looks like a 1964 Mustang, but all this shares with the original are the centre caps...
---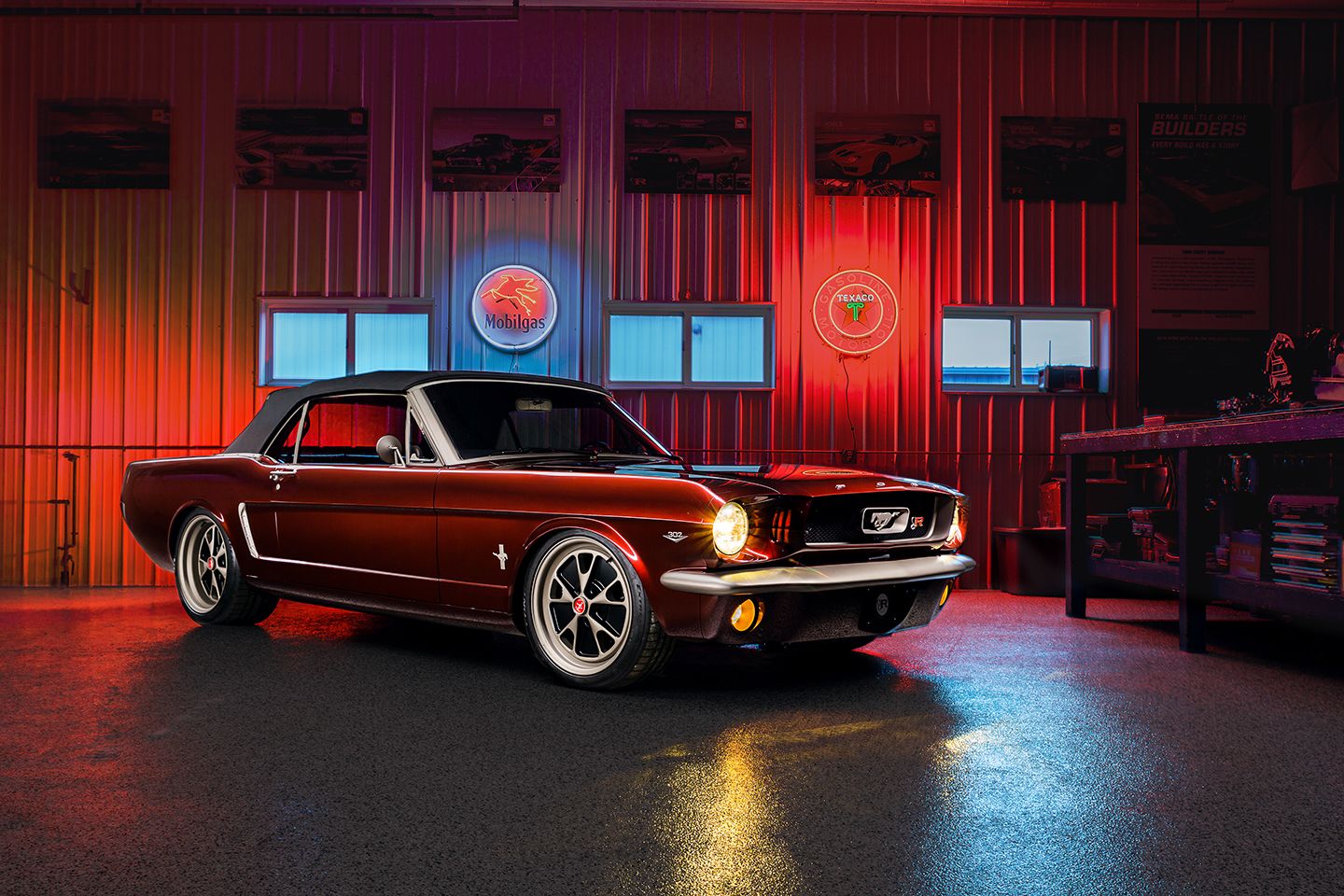 Even before 'restomod' was really a term, Ringbrothers was building some of the best out there. Because it was never simply a case of patching up bodies, rebuilding engines, fitting nice leather and charging a million pounds - oh no. A Ringbrothers build is unique, and by more than just a paint scheme, each project reflecting the exact wishes and requests of its owner. Like the Hellcat-engined manual Dodge Charger, built for Australian Supercars legend Greg Murphy. There's not going to be another of those anytime soon.
This 'Caged' Mustang is cut from very much the same cloth as previous Ringbrothers' commissions. Once upon a time it was a 1964.5 Mustang convertible, but now only the centre caps remain from the original car. No, seriously - every single bit is new, and a lot of it bespoke to this car. This Mustang is an inch wider and longer than standard (the body itself was handbuilt), with the front grille back two inches and dozens of 3D-printed parts as well. See the rear lights, for example. "Every piece of this car has been touched and updated with the original design cues in mind", said Ringbrothers co-founder Jim Ring. "There's a lot of nuances that went into the design, and we're proud of that aspect of the build. Only the expert eye will be able to discern the subtly of the differences." The more you look, the more you see; a lower, wider, meaner old Mustang, yes, but not one a million miles removed from the original. Looks fantastic, actually.
Moreover, this being Ringbrothers, the work doesn't stop there. The Caged Mustang is now powered by a new Coyote 5.0-litre V8, with the 10-speed 10R80 automatic used in current Fords as well. With custom Ringbrothers headers and a new exhaust, this ought to sound like a proper Mustang, too. Continental tyres, an independent rear suspension conversion (with Penske Racing coilovers) plus a Baer Brakes upgrade help keep a lid on that power. And you thought it was just a nice coat of Burgundy Bronze paint on an old Mustang.
In total, more than 4,200 hours went into making Caged, which gives you some idea of just how much work is invested. The result is described by Ringbrothers as 'modern appeal and unbridled performance mating the design of a 20th-century icon with the technology of the 21st.' Which sort of sounds how we'd like every car to be, in fact. Give the Wisconsin boys another 4,000 hours or so and hopefully another will be along.
---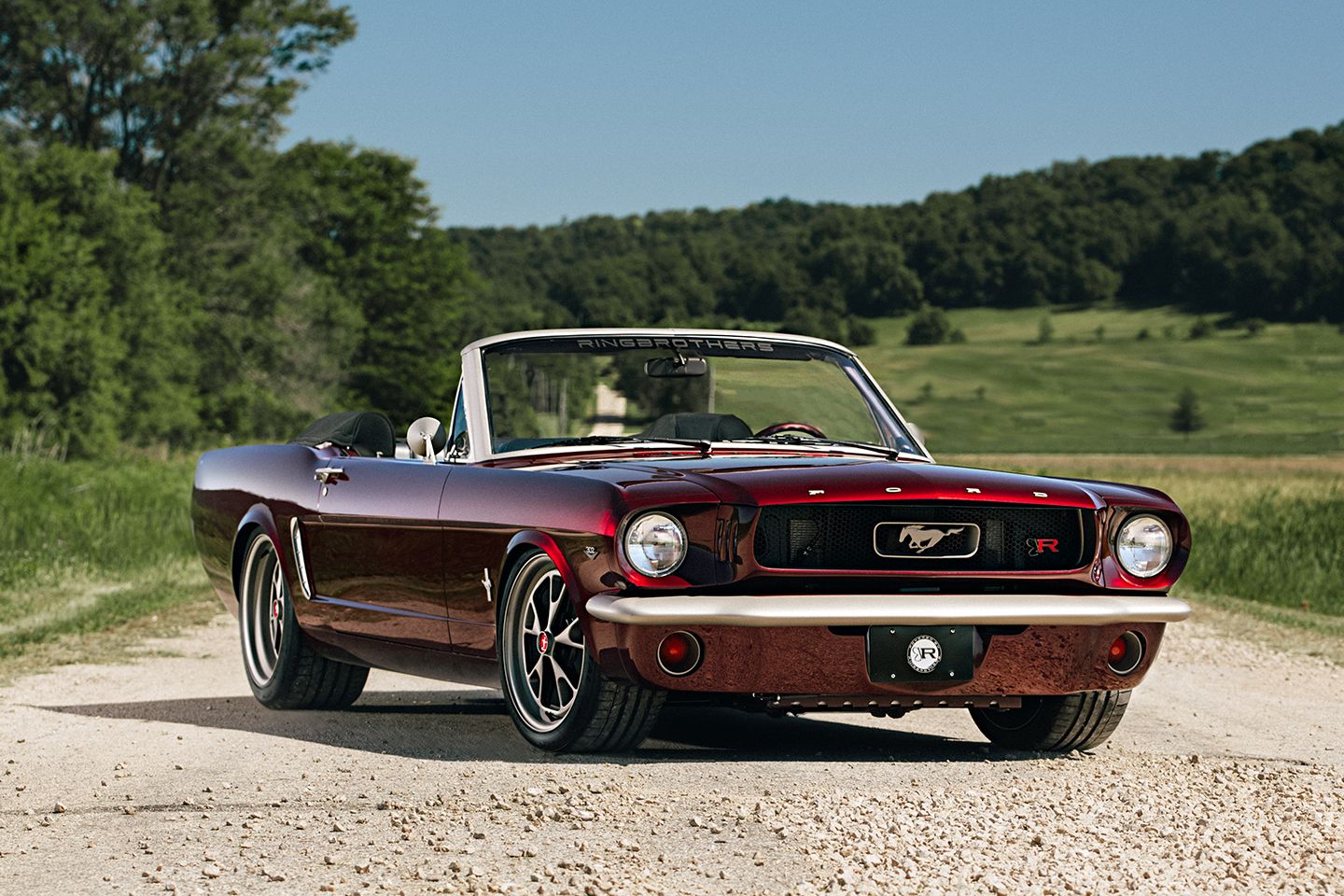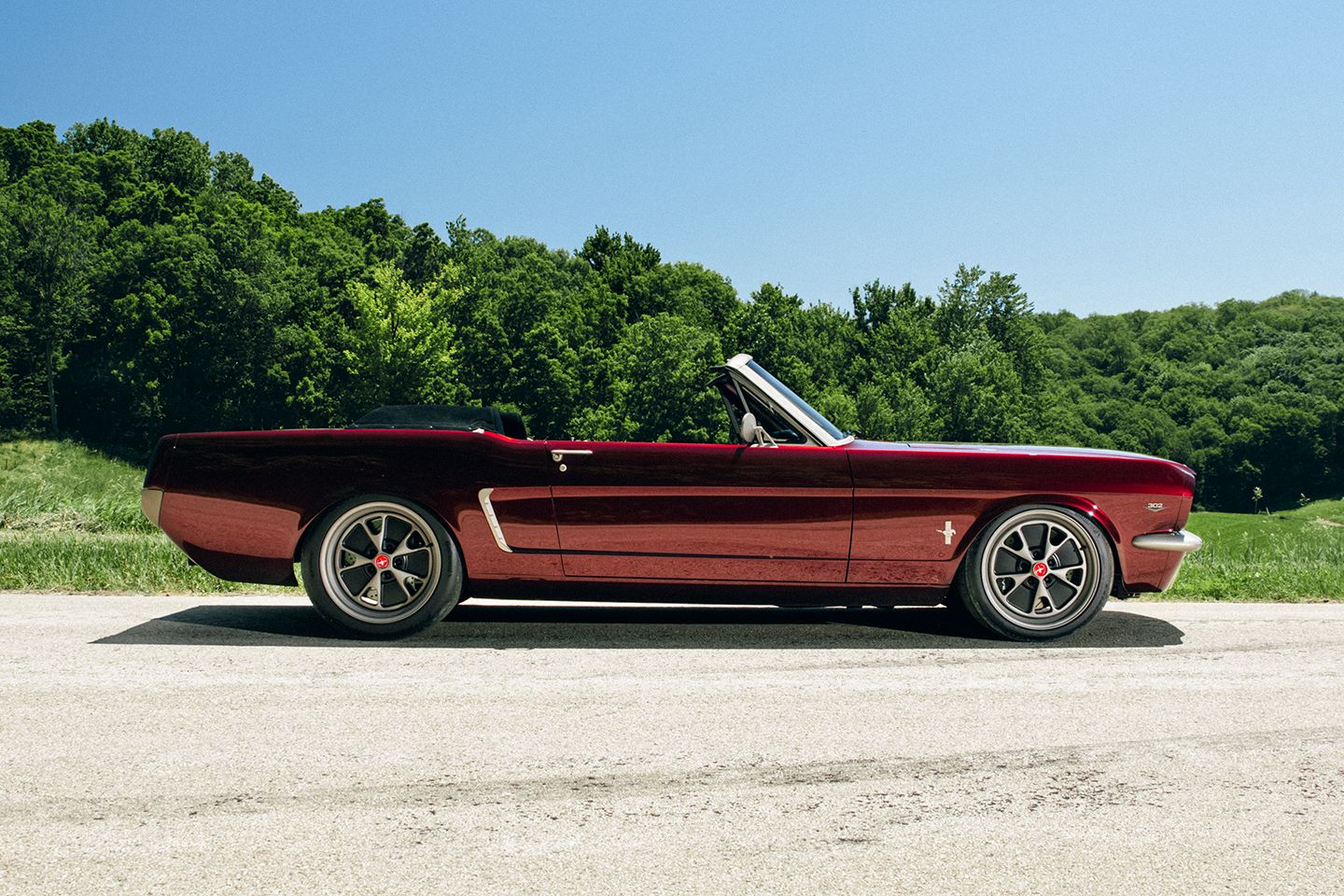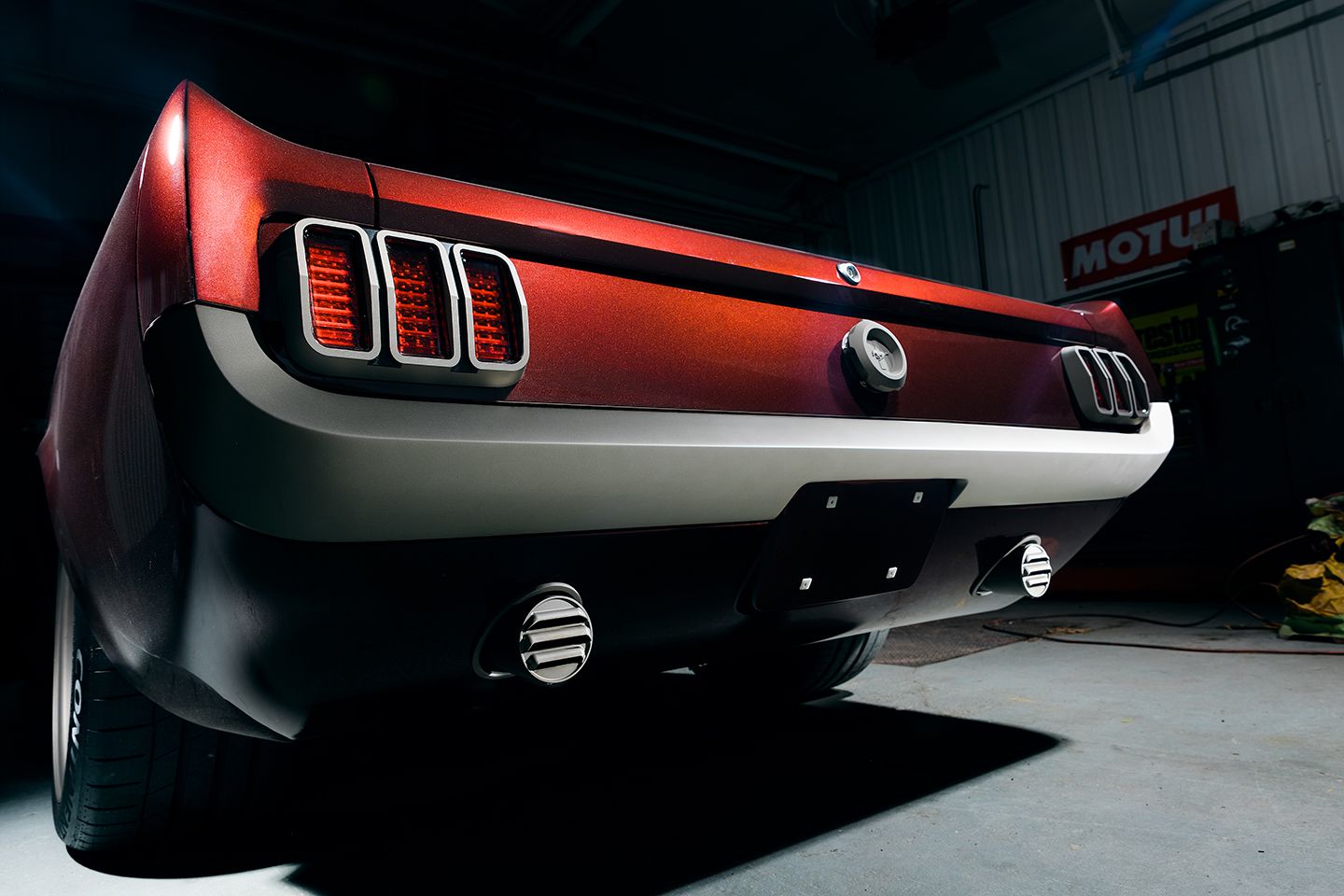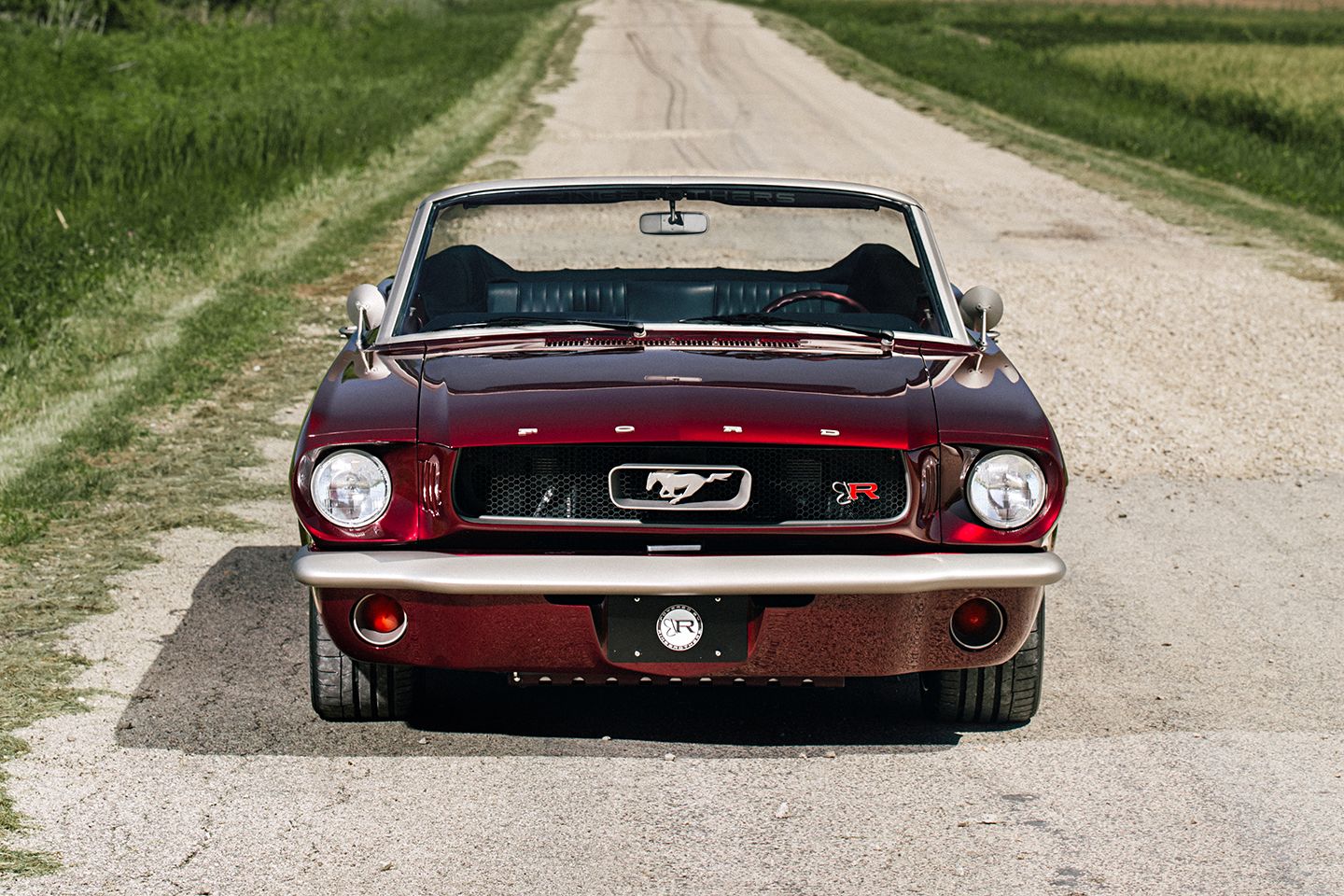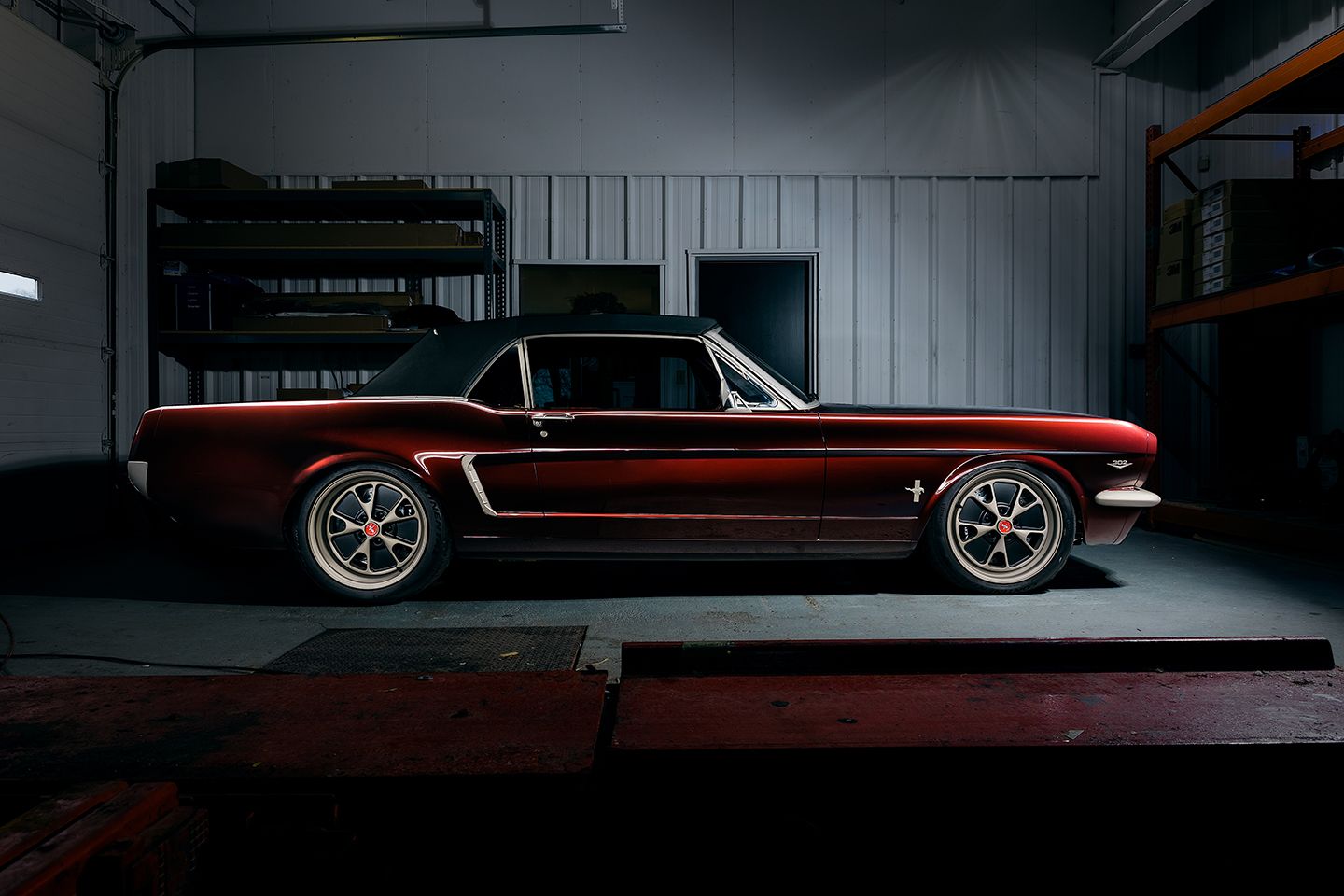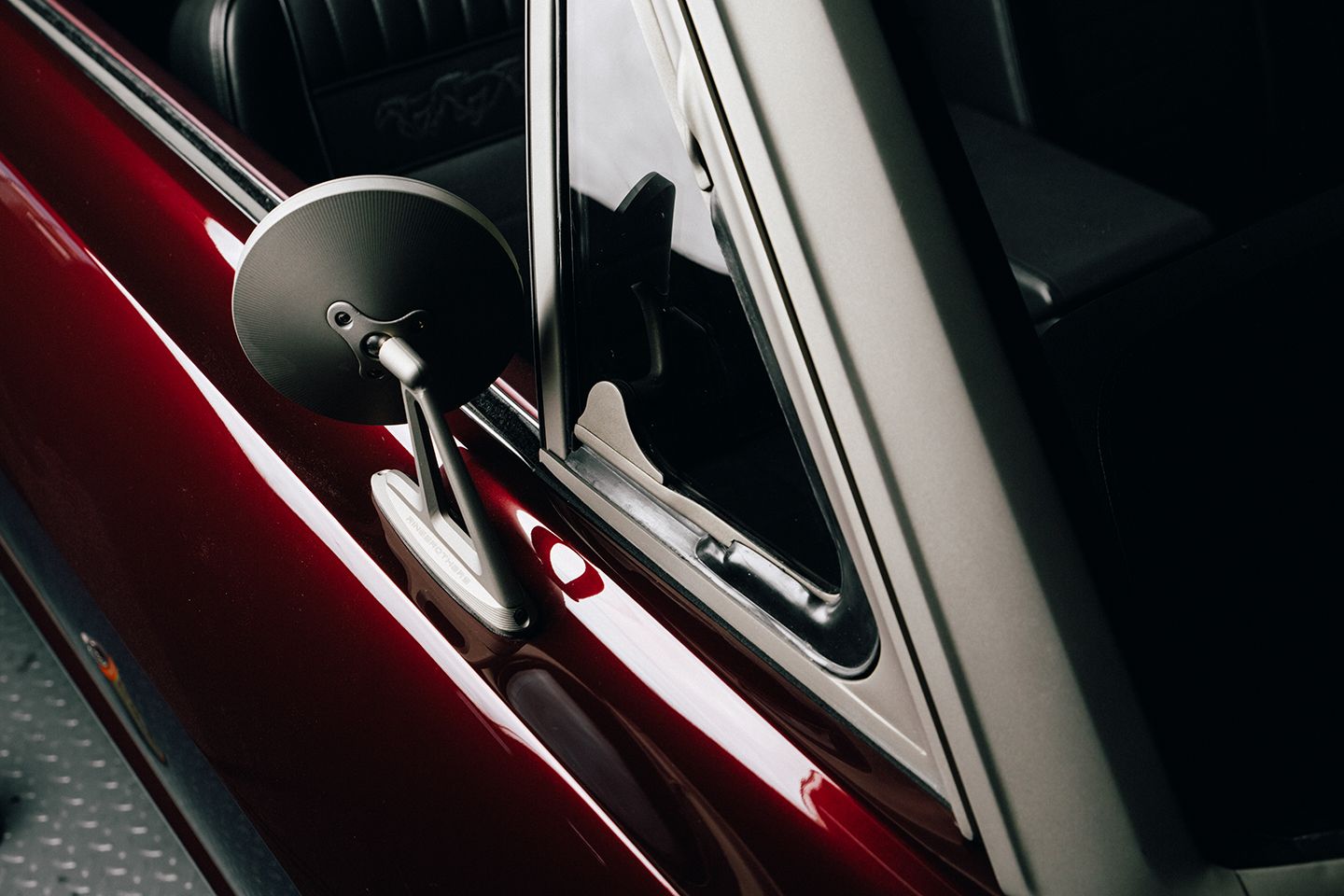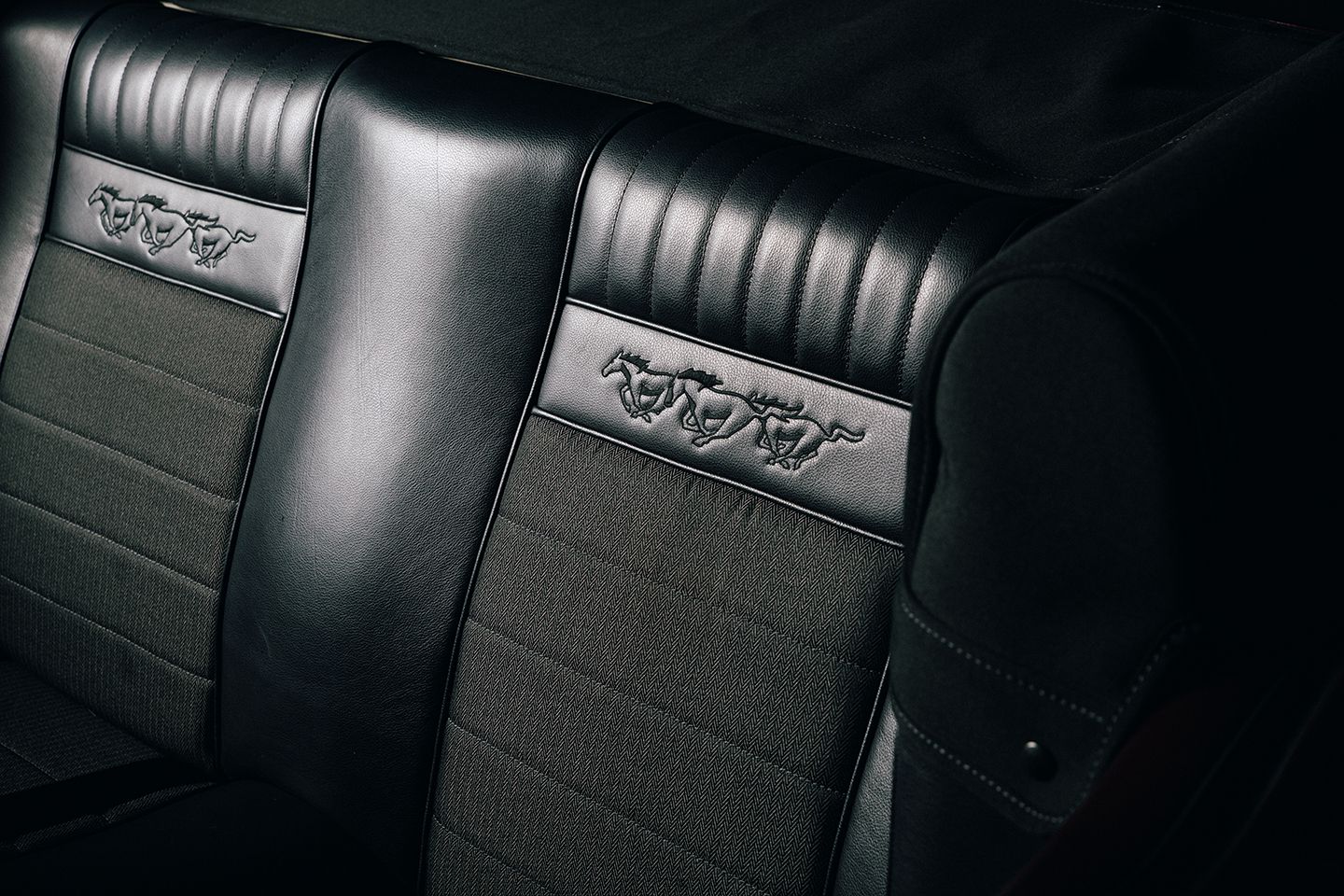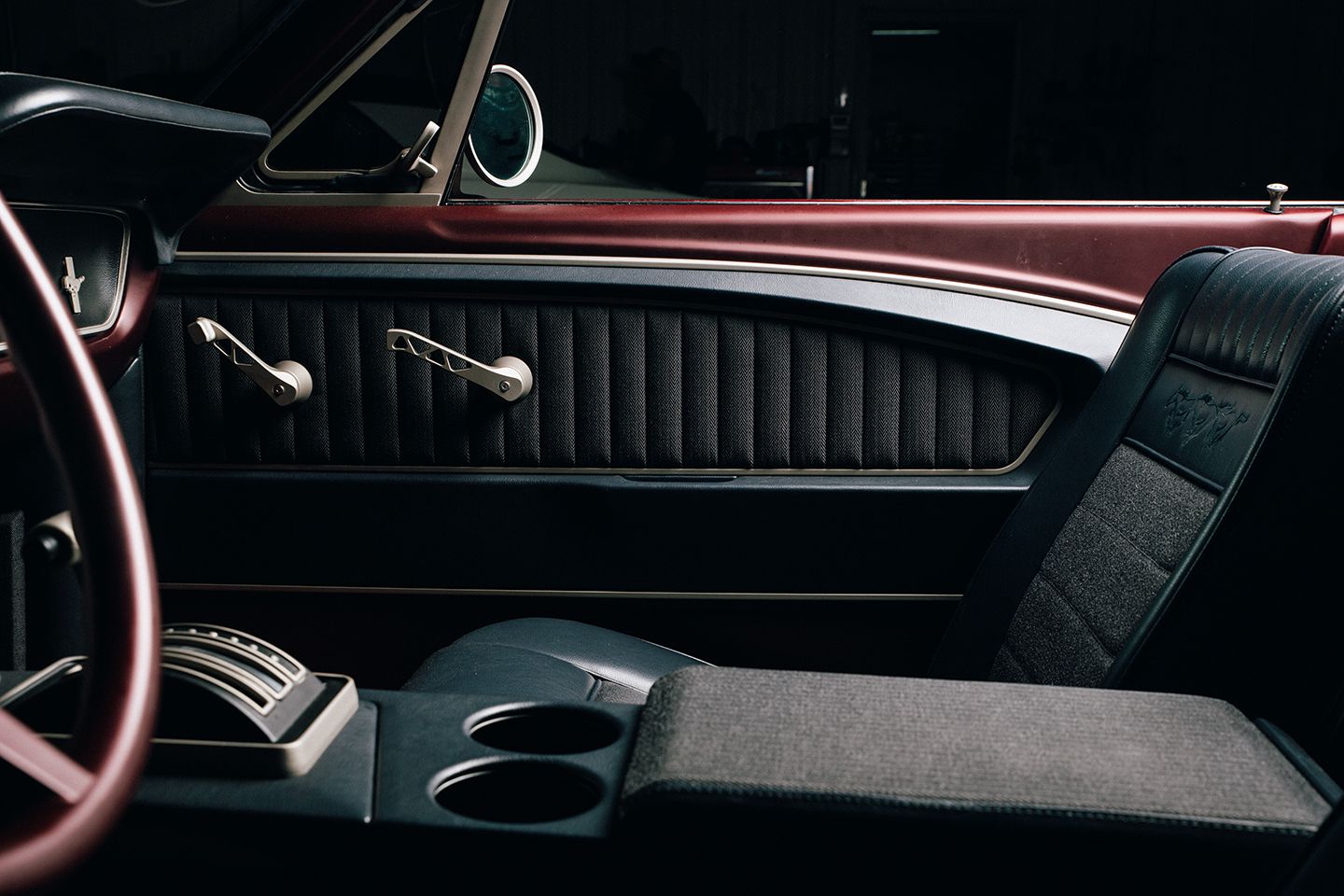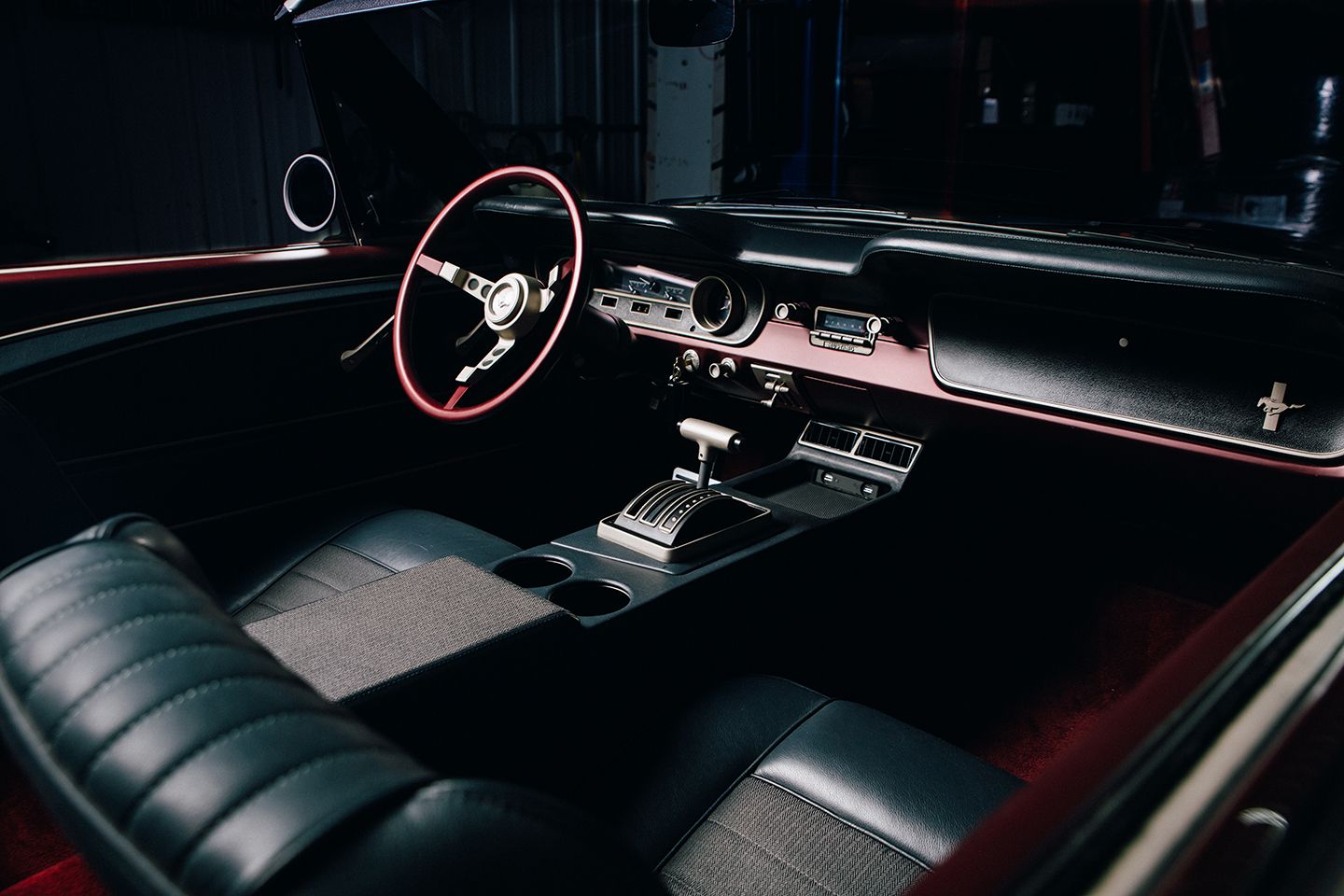 Gassing Station | General Gassing | Top of Page | What's New | My Stuff