RE: Techart unveils wild GTstreet R Flyweight
Friday 17th March
Techart unveils wild GTstreet R Flyweight
Plain old 911 Turbo S too tame? Try one with a little less weight - and a lot more power
---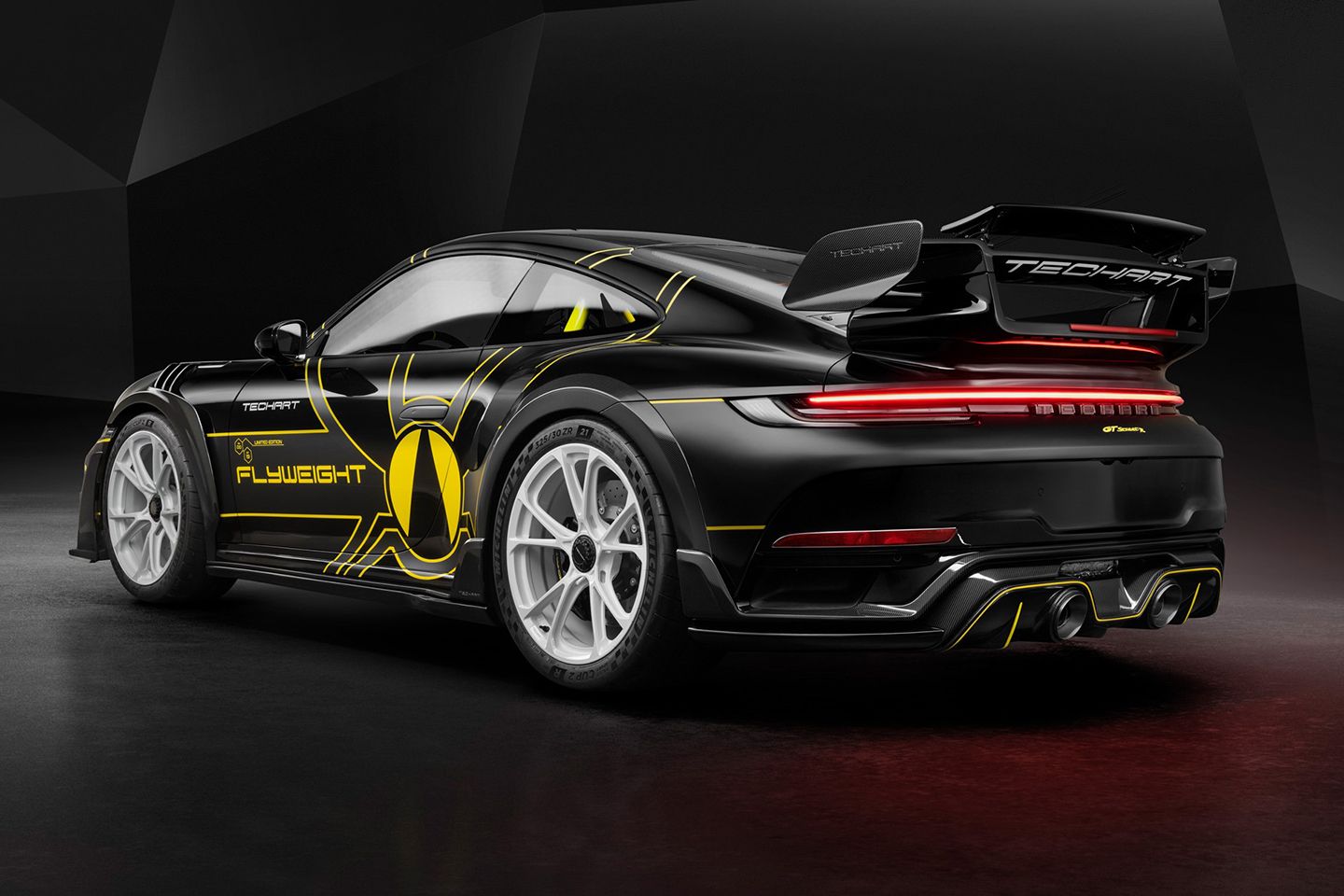 Tuning 911 Turbos is nothing new; even Ruf's infamous 'Faszination on the Nurburgring' video is now almost 35 years old. We've seen cars that were once 911 Turbos touting four-figure power outputs for a while. To stand out tuning a Turbo in 2023, something different needs to be done - so that's exactly what Techart has attempted with this, the GTstreet R Flyweight.
Because as well as crazy power (we'll get to that in a sec), Techart has also taken weight out of the 911 Turbo for this limited edition. And it's not very often you hear of that happening. Furthermore, with rumours of the next GT2 RS employing hybrid assistance, the 992 might already be one of the more significant 911 Turbos.
Anyway, to the Flyweight modifications. Techart says it's removed 60kg from a Turbo S, which would take it below 1,600kg and not far off all-wheel drive hot hatch kerbweight. With more than twice the power. That's been achieved through changes including the fitment of outrageous Recaro Podium seats, weighing just 4.9kg per shell and trimmed with Oechsler 3D-printed pads that are said to be lighter, better damped and better ventilated than normal. Plus, mercifully, with a higher level of customisation as well.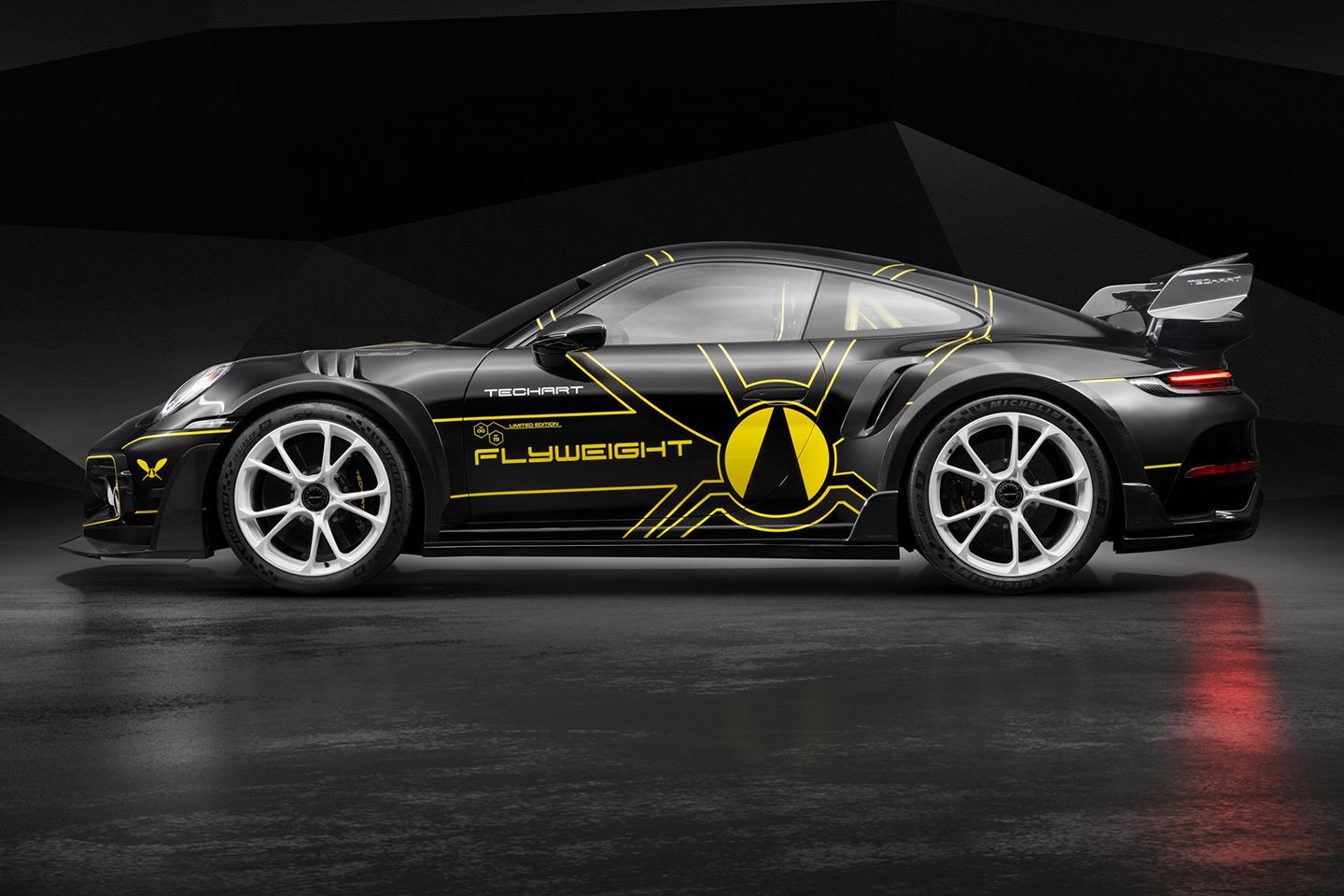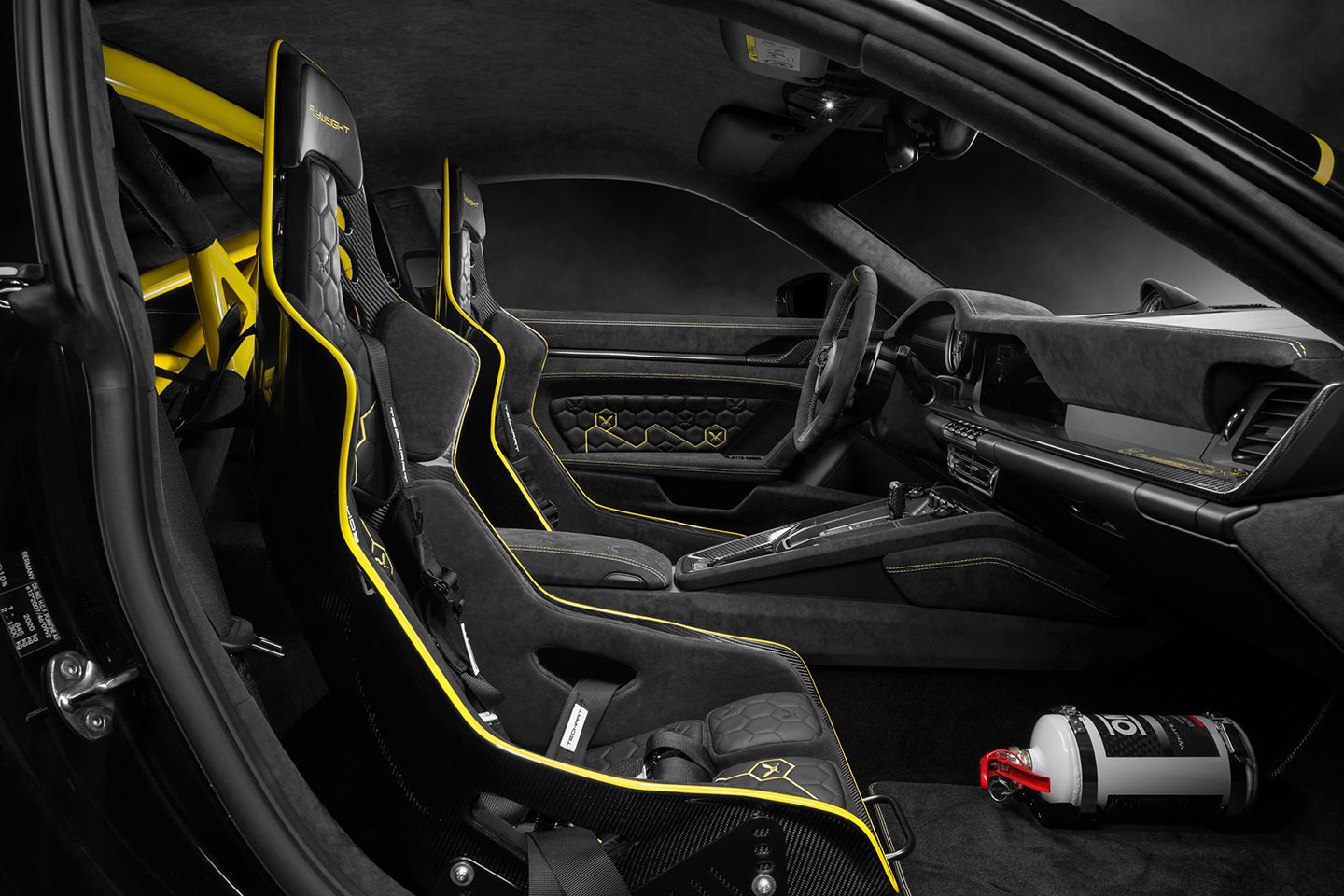 There are no rear seats in the GTstreet R, instead the Techart Flyweight Clubsport package, which goes as far as fitting an 'optimised rear shelf with carbon insert' in the pursuit of trimming precious grams. There's also a new rollbar, FIA-spec harnesses and lighter carpet, 'to further weight optimisation and intensification of the driving experience in the cockpit'. Nobody is going to accuse this 911 Turbo of being anodyne, you'd imagine. Though hard to see here, the new car gets a polycarbonate rear window, carbon bonnet and carbon boot.
The new wheels are Techart's Formula VI Race Flyweight; as notable as being silver on a modified car (wonders never cease), they're even lighter than the old Formula VI Race, saving a couple of kilos per axle. Amazingly, a front 20-inch wheel is less than 10 kilos (9.8g), and even the mammoth 21s behind come in at 11.2kg each. (And you thought it was just a silly graphics package.) The wheels are shod in Michelin Cup 2R tyres, and behind them sit compression and rebound adjustable Ohlins dampers, in case the Flyweight's intent wasn't clear enough already. Another 2.8kg goes with the new exhaust, which is also said to bring an 'emotionally fascinating and powerful soundtrack'. Something must do it for the Turbo sound one day…
Equip Porsche's flagship with that kind of upgrade and the result will be a fearsomely fast track car. But Techart didn't stop with just lightweighting for the GTstreet R. Nor did it think the job was done with an overhauled aero package, which includes a front splitter ready to guillotine anything in its path, canards galore and the rear wing from a spacecraft. Only when all that was combined with 800hp did Techart think this 911 was fit to fly.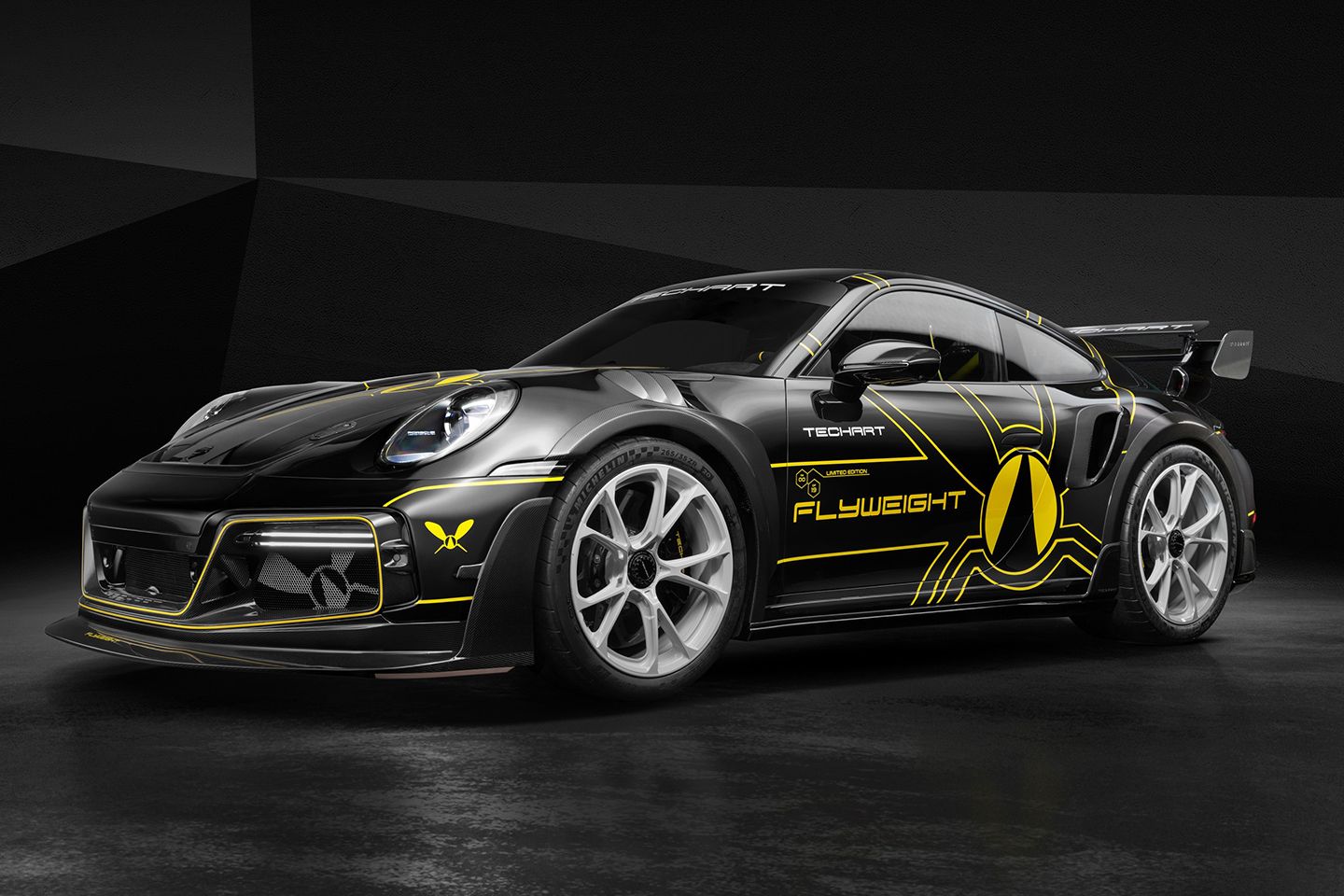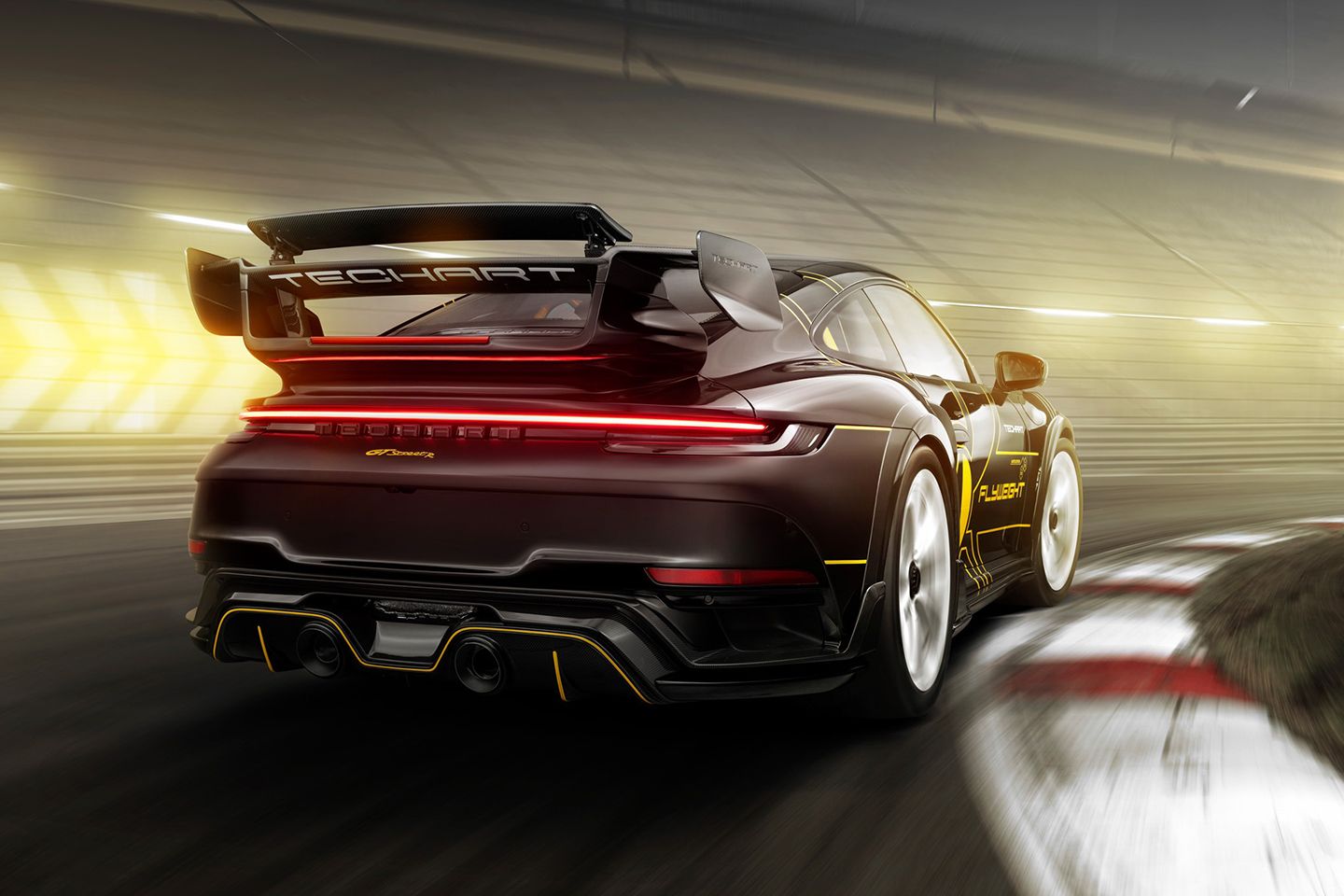 The 3.7-litre flat-six has been endowed with an additional 150hp thanks to Techart's new turbos, uprated air filters, 'reinforced overrun air valves', and some ECU tickling. Alongside 700lb ft (against 590 from the showroom), 0-62mph is said to take 2.5 seconds. More meaningfully, 0-124mph is reckoned to pass in only 7.5, before bludgeoning its way to more than 217mph. The Flyweight is certainly packing heavyweight performance.
"Our goal with the GTstreet R Flyweight was to create a true track machine, " said Tobias Beyer, managing director of Techart. "Through consistent weight reduction, advanced racing technology and Techart performance enhancement combined with a refined Flyweight clubsport interior, we have created a unique package. We can't wait for our customers to experience it for themselves - both on the world's most demanding race tracks and on the road."
Not that there will be many of those customers; there were 87 examples of the non-Flyweight GTstreet R, because Techart was founded in 1987. To complete the year, only 19 of these super-focused 911s will be made. Techart says they're available to order right now…
---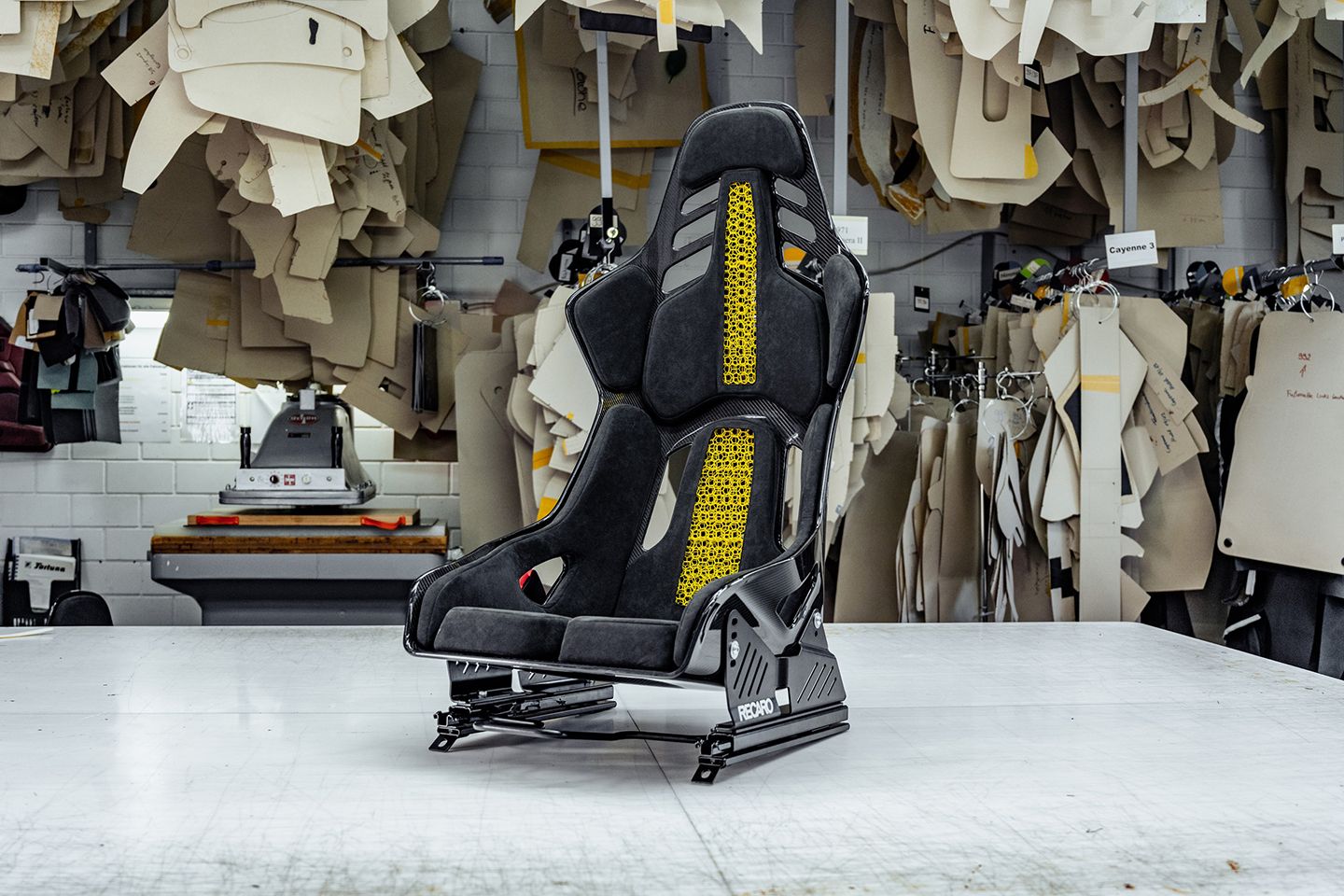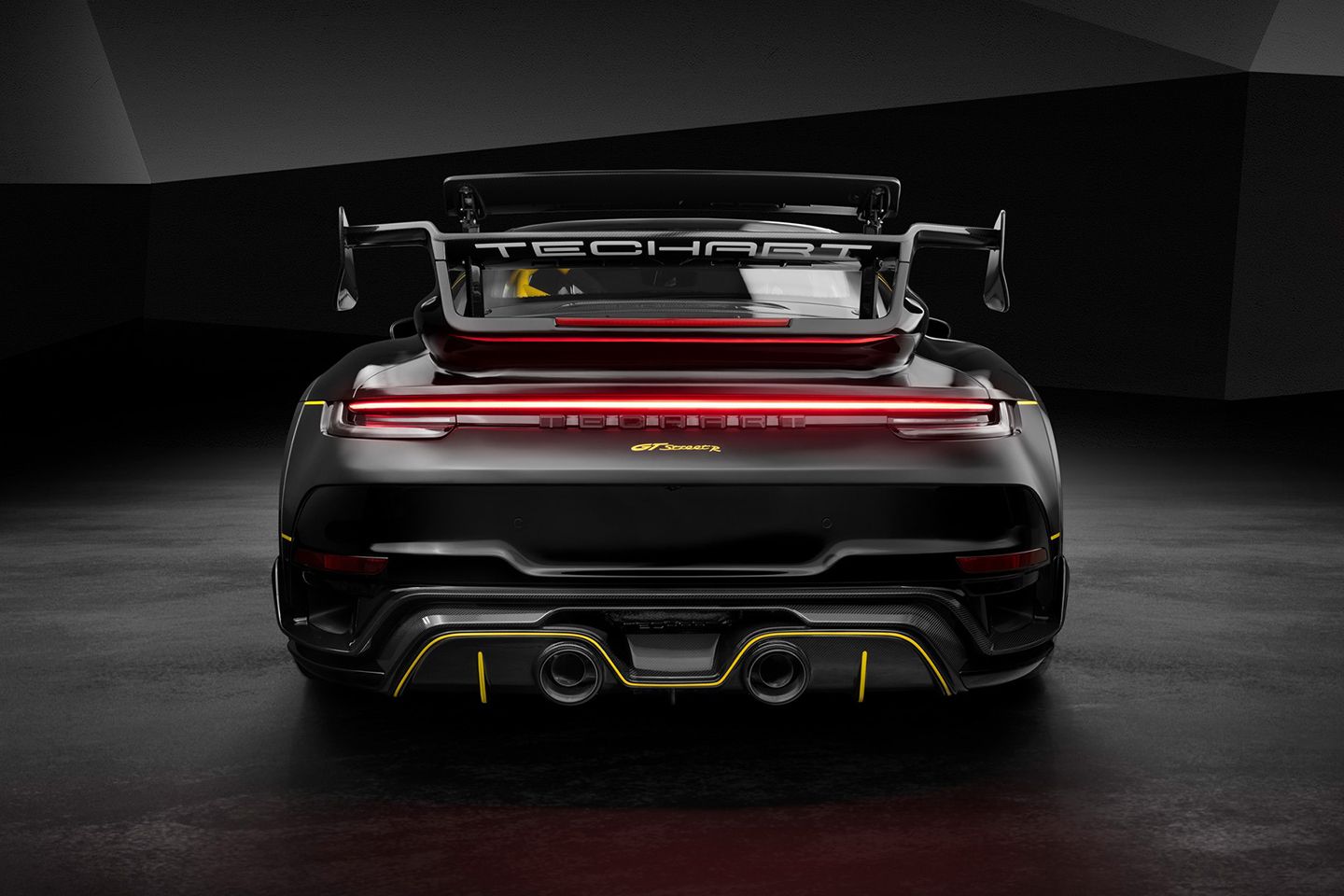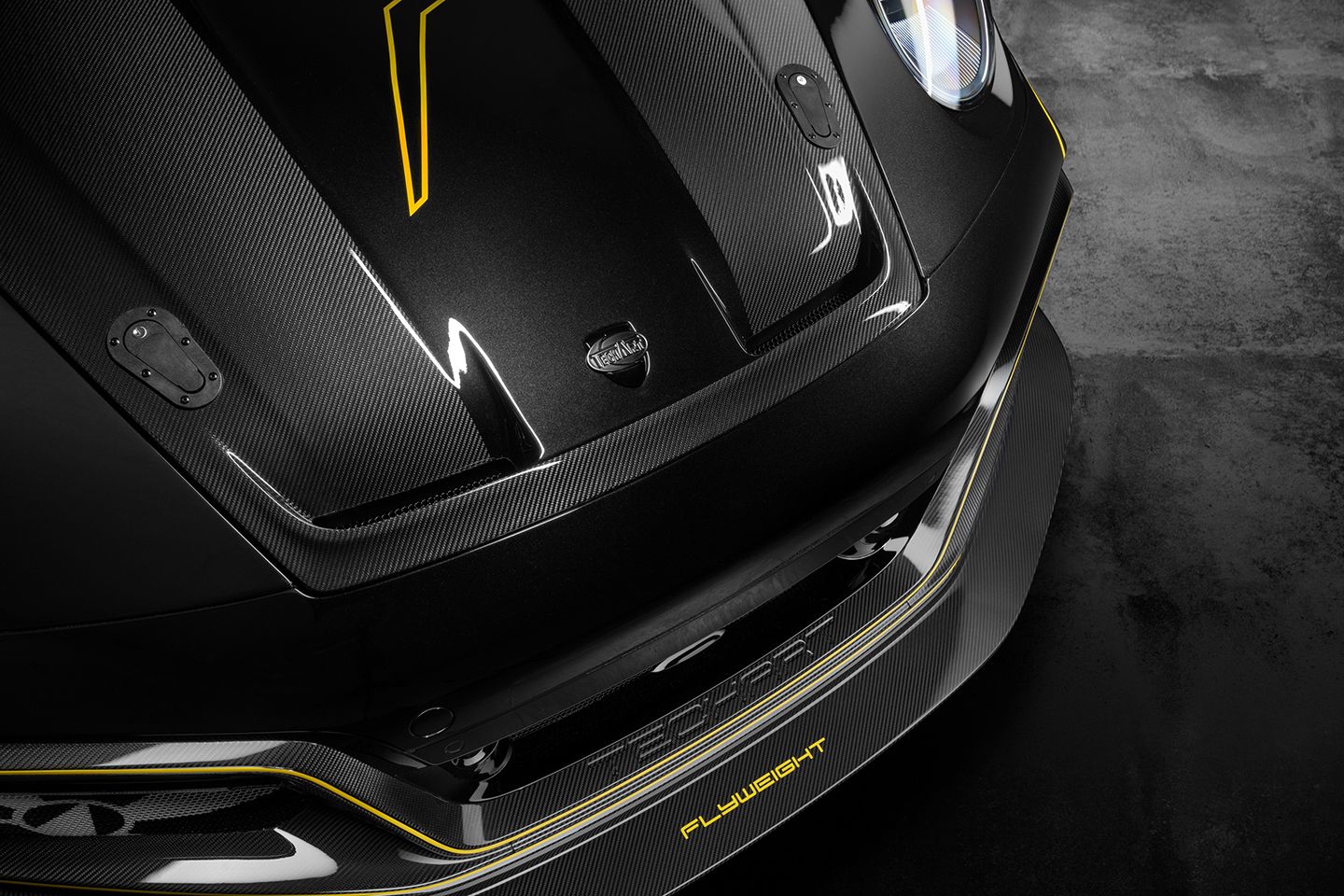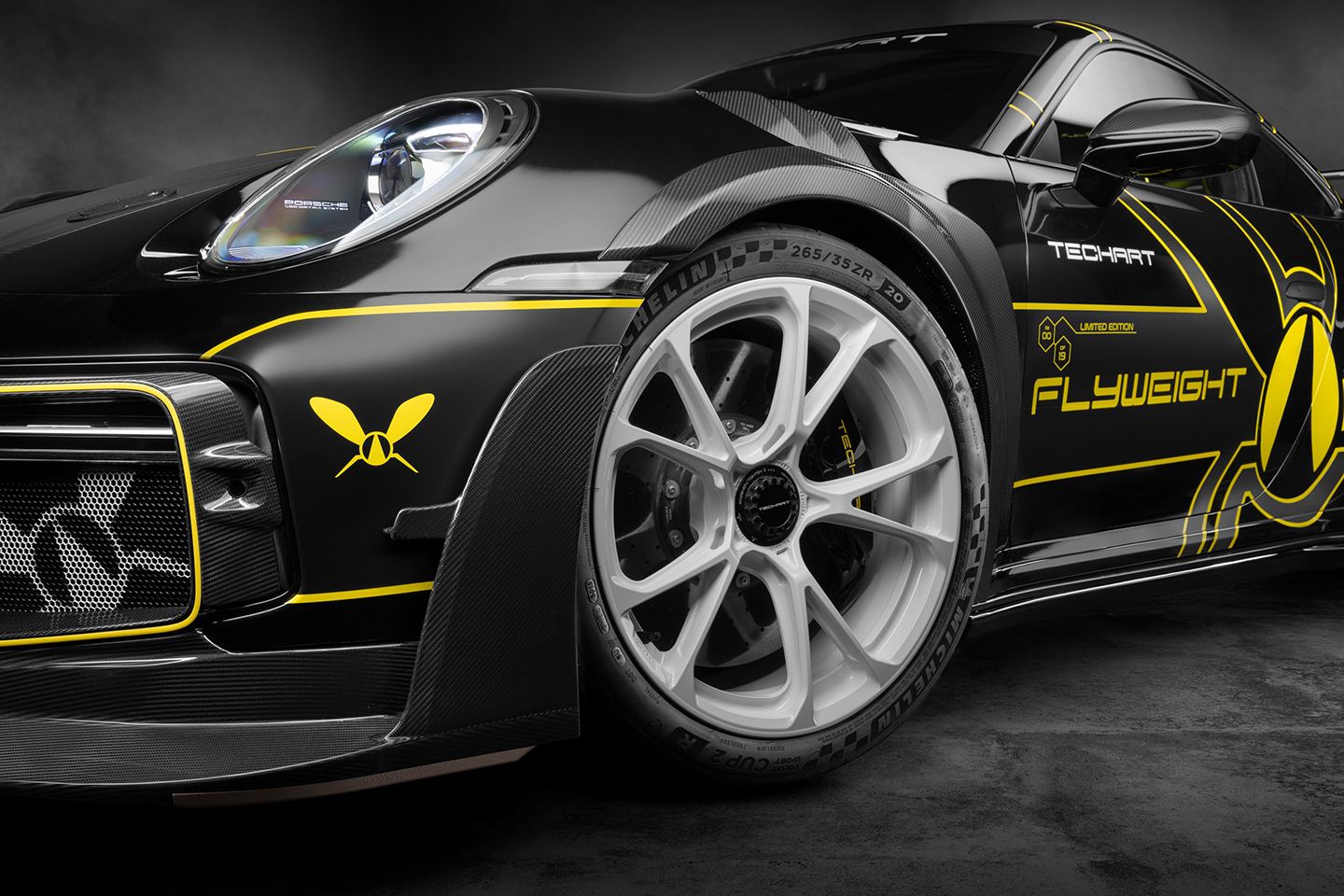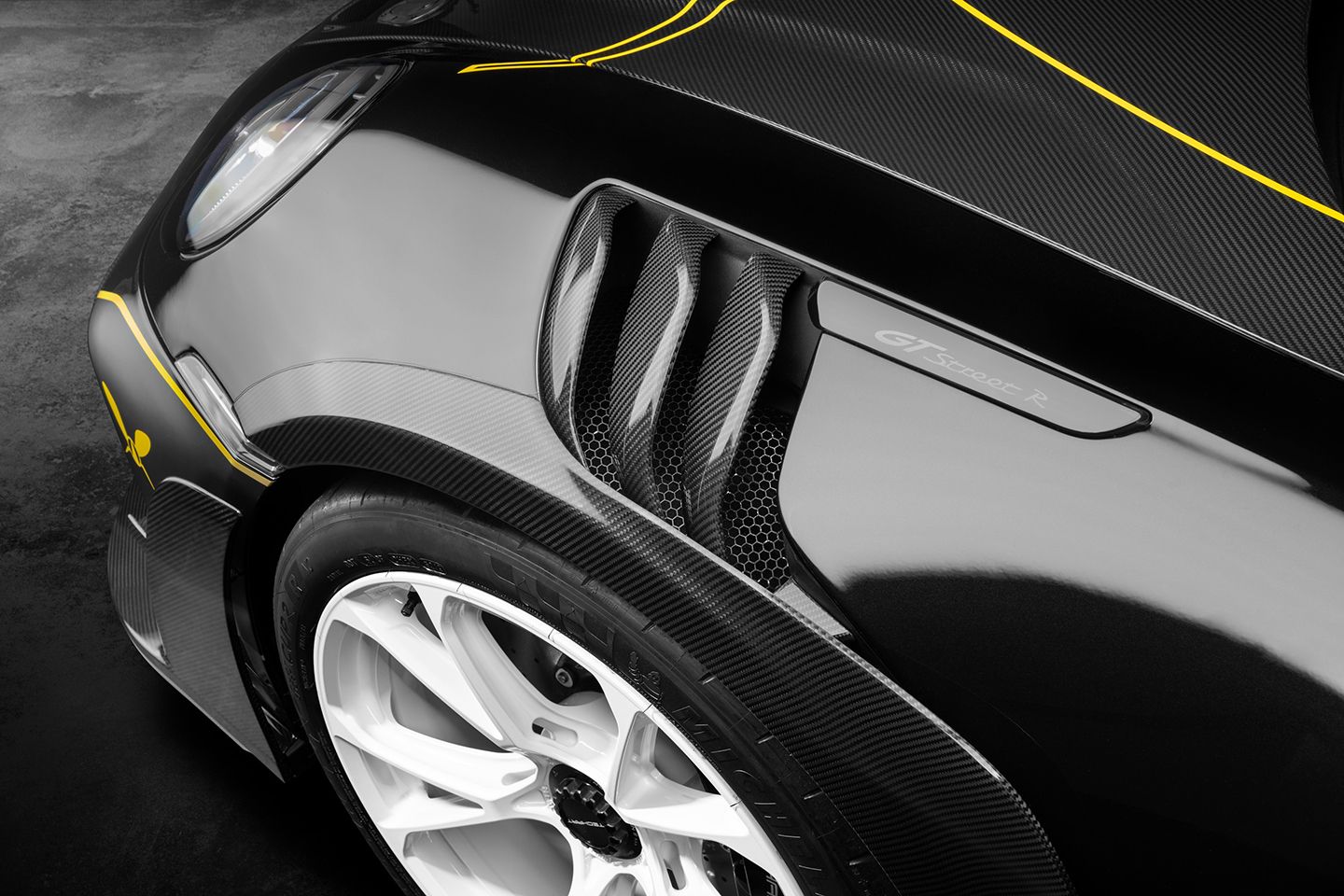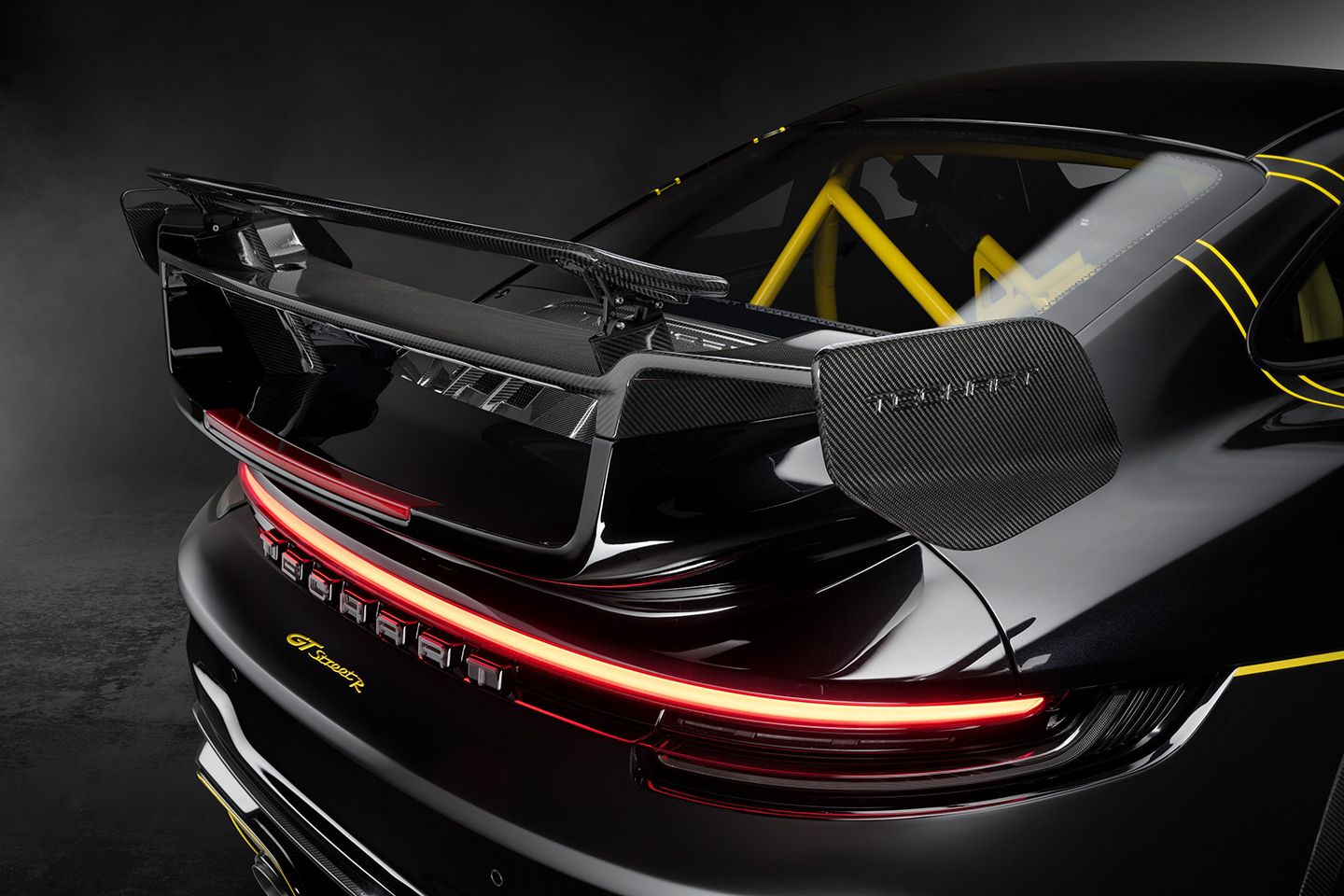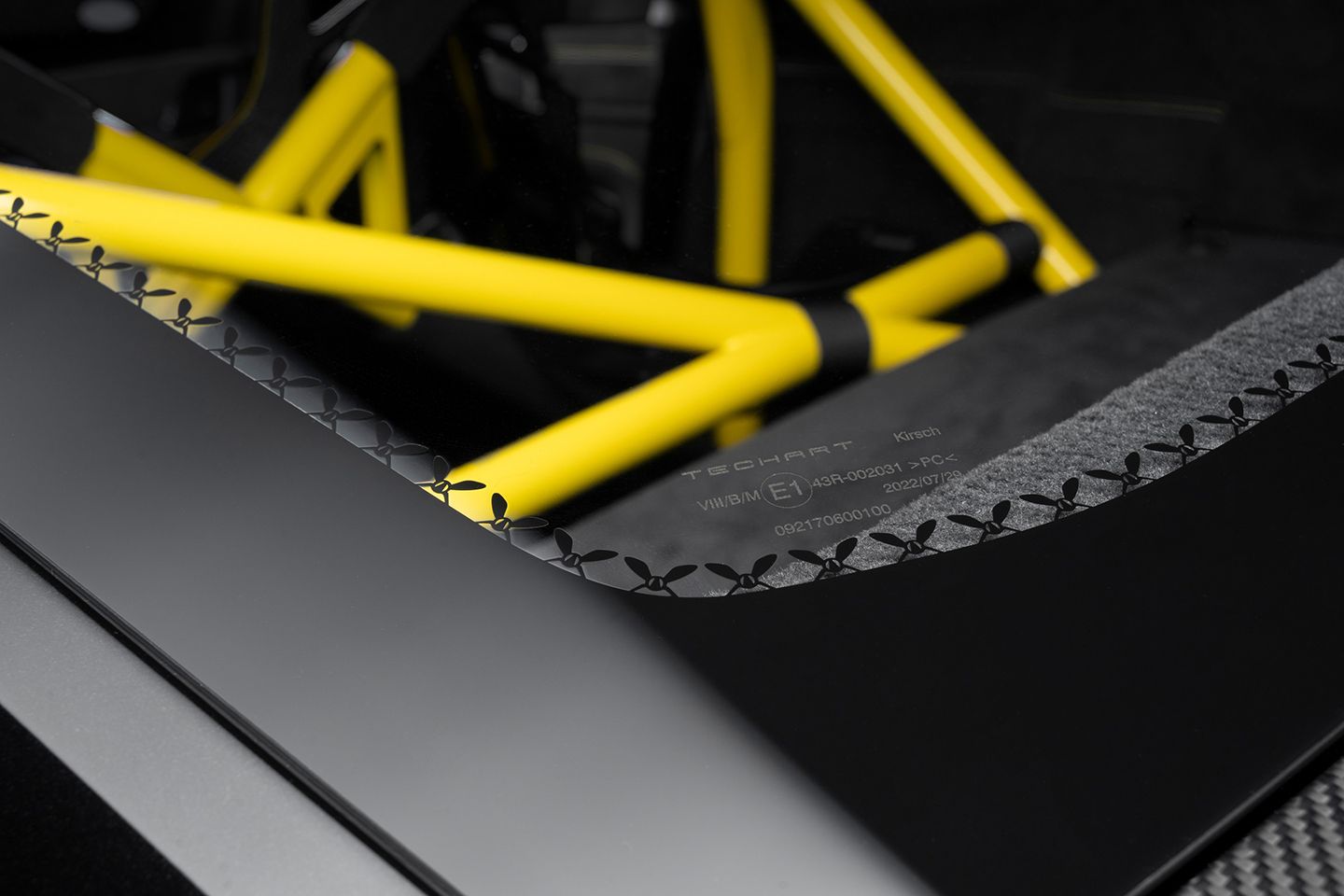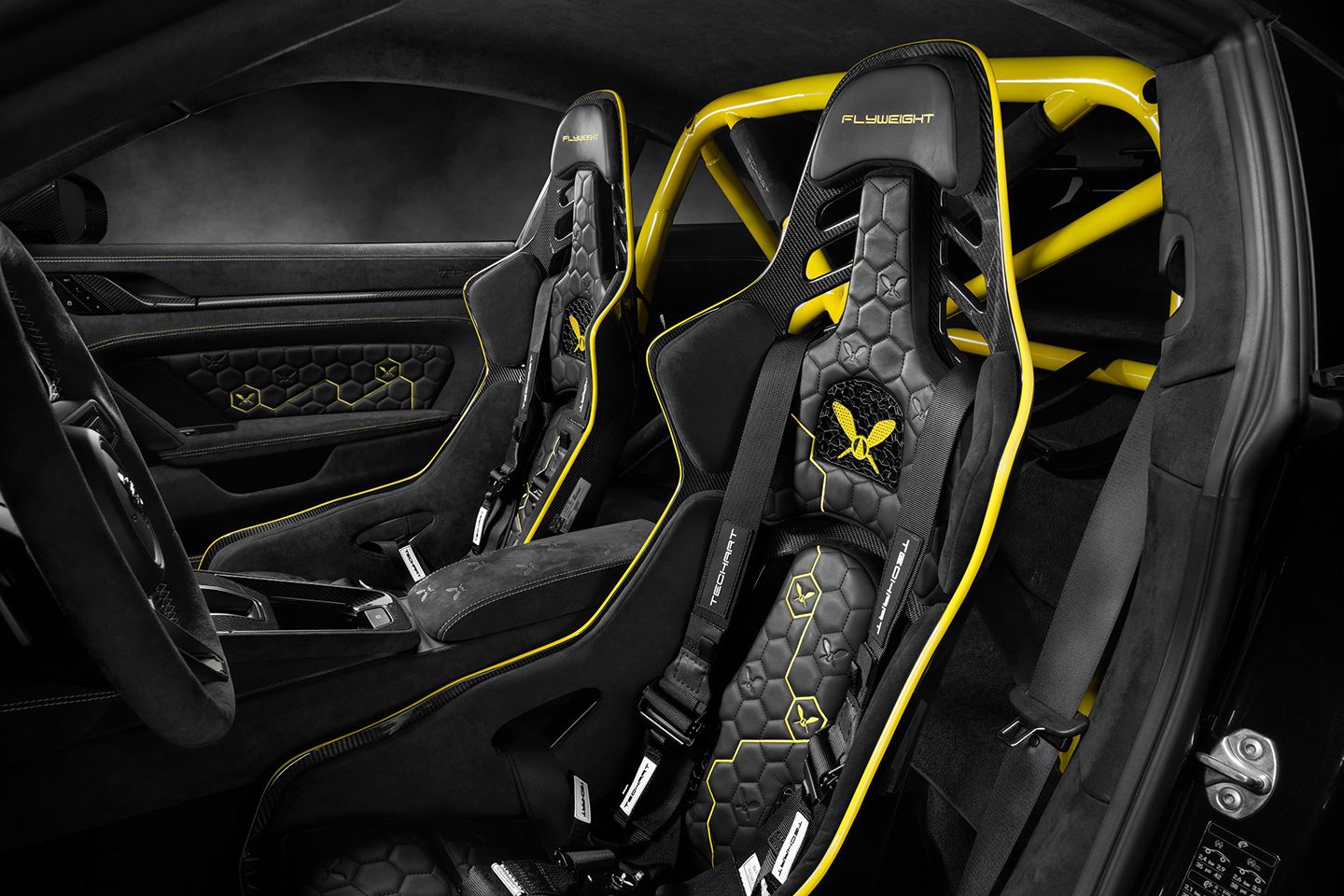 Gassing Station | General Gassing | Top of Page | What's New | My Stuff