RE: PH Buying Guide: Jaguar XK8/XKR (X100)
Thursday 28th February 2013
PH Buying Guide: Jaguar XK8/XKR (X100)
Jaguar's curvy XJS replacement is now available for reasonable money. Here's our guide to buying the big cat
---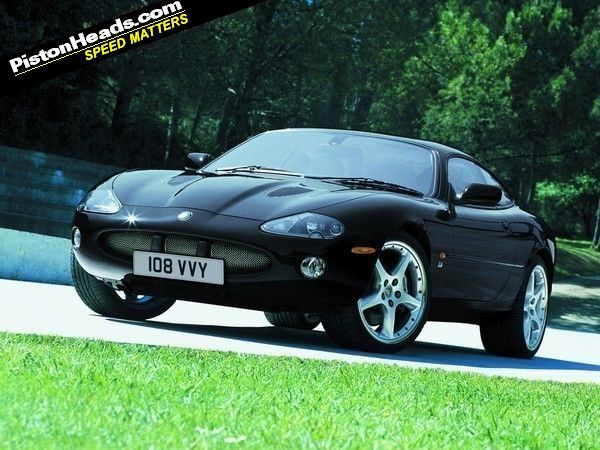 Every new Jaguar sports car since the E-Type has borne a weight of expectation that it will be the one to recapture that elusive appeal of the 1960s original. The
XJS
didn't manage it, but it did pave the way the way for the XK8 that treads a fine line between the sportiness of the E-Type and the grand tourer riff of the XJS.
Launched at the 1996 Geneva Motor Show, the X100 XK8 used a modified XJS platform as its base, but an all-new 4.0-litre V8 engine provided the power. The AJ-26 V8 gave 294hp and was only ever offered with a five-speed automatic gearbox.
A Convertible followed at the end of 1996, followed by the supercharged XKR with 375hp in 1998. The XKR arguably finally laid to rest the calls for a spiritual replacement for the E-Type.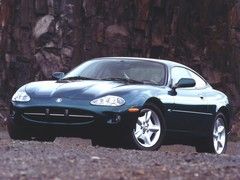 Pre-facelift car looked a touch less aggressive
Some concerns arose, however, over the new V8's reliability, mostly due to the Nikasil lining of the cylinder bores that was susceptible to wear from petrol with a high sulphur content. The Nikasil-lined engines were replaced in 2000 with steel-lined AJ26 motors that were unaffected by sulphur. Many earlier XKs had their engines replaced under warranty by Jaguar, so look for evidence of this in the history file or inside the engine bay where there should be an identifying plaque.
Any further worries about engine problems were dismissed in 2003 when Jag introduced the revised 305hp AJ-34 4.2-litre V8, again with steel-lined bores. A revised 4.2-litre supercharged engine, now with 406hp, arrived at the same time as the normally aspirated engine, and both got a new, six-speed automatic gearbox.
By the time Jaguar wound up production of the first generation X100 XK8 in 2005 to replace it with the X150, 91,406 worldwide were built. Several special edition models were produced, including the Silverstone in 2000, XKR 100 in 2001, Carbon Fibre in 2004, Portfolio for the US market, and to mark the end of X100 production there was the S model for Europe and Victory for the USA.
Now, you can pick up an X100 XK8 for less than £3000. At this price, it will be a reliability gamble, so better early cars are more likely cost from £5000 and convertibles generally command £1500-£2000 more. The XKR starts at £5000, while facelifted models from 2001-on are likely to begin at £8000 for the normally aspirated coupe and rise to a peak of £20,000 for a late XKR convertible.


---
PHer's view:
"I had an XK8 and then an XKR100. Both were beautiful, incredibly reliable (temp gauge seemed to be stuck in the dead centre of the gauge), if not the most involving of driver's cars. I loved the looks and the reliability, but I'm not a fan of the auto 'box and think the car would have been far better with a manual, even if that had only been a flappy paddle job. Straight-line speed of the R was immense, although it felt like a heavier beast through the twisty stuff. Servicing costs and depreciation were high for a car of this value. All in all, a good experience and I did go back for more!"
Gavin Moule

---
Buying guide contents:
Introduction
Powertrain
Rolling chassis
Body
Interior

Gassing Station | General Gassing | Top of Page | What's New | My Stuff