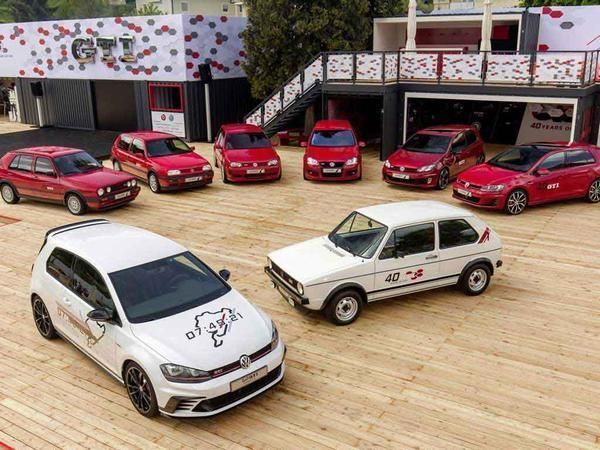 We've long wanted to visit VW's celebration of all things loud and lairy (Euro style) at
Worthersee
and in this 40th celebratory year for the Golf GTI PH is there! Our Matt will be at the show, reporting back on the sights and sounds as he goes. Follow his progress here on the liveblog and via Twitter on
@PistonHeads
.
---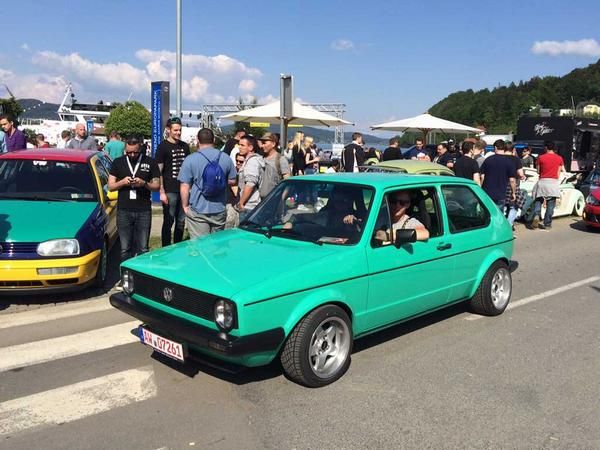 Friday, 0800h - Saag Ja Beach Club Bar (That's what the campsite is called. Honest.)
One suspects we're all feeling a little fresher than the majority of Worthersee goers this morning. Lots of beer was being drunk yesterday, and the impression was that Worthersee only really gets going once the sun goes down.
We didn't witness that, but there's still plenty to talk about from a day in the sunshine looking at VWs. It's still hard to pin down exactly what Worthersee is, though perhaps that's the appeal. It's part motor show, part festival and part classic car event. And also like nothing else I've been to. It's a celebration of the brand, and VW must be happy with so much support in the face of current issues.
This is not one of those events to visit as a casual fan, but it feels like an absolute must for any VW fan. Just leave plenty of time for the journey, it's a fair old way!
Matt
---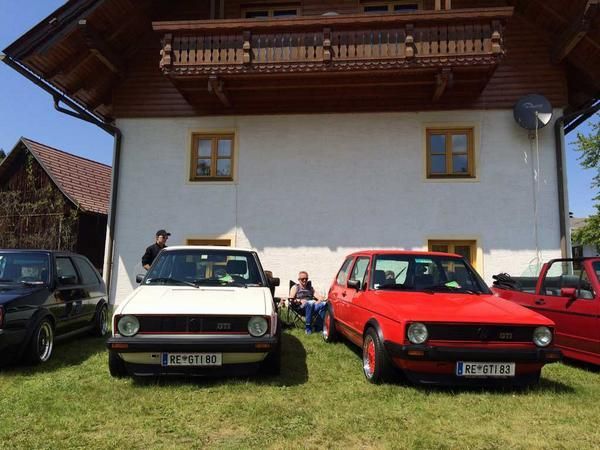 Thursday, 1615h - VW stand
It's not all crazily modified stuff here - there are some cars you might even like!
I've found my car of the show. It's an old Audi V8, updated with some newer BBS wheels but otherwise untouched. I think. Alright, not exactly the point of this show, but doesn't it look fantastic?
There are a few unmodified, or only lightly tweaked at least, cars hiding here. See the Porsche 928, the Mk1 Golf diesel (!) and numerous mint GTIs. Put it this way - if there's a VW product that you like, chances are you will find a very nice one here!
Matt
---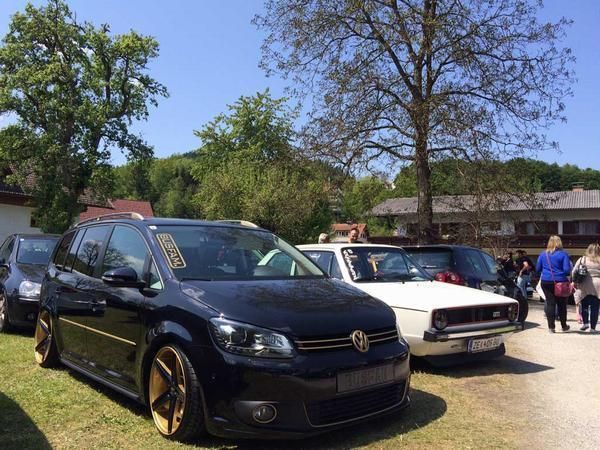 Thursday, 1400h -somewhere in Worthersee centre
Look at the picture above of the Touran and and the Golf. One is clearly extensively modified. The other is far closer to standard, as well as being much older.
But both owners have parked up next to each other, at the same show and celebrating the same brand. That's the joy of Worthersee - it doesn't matter what your VW product is, when it was made or what you've done to it, you're welcome here. There are even some non-VW cars around...
Clearly some of the modifying won't be to all tastes, but there's a hell of a lot of effort gone into these cars. Here's a selection, more to follow soon!
Matt
---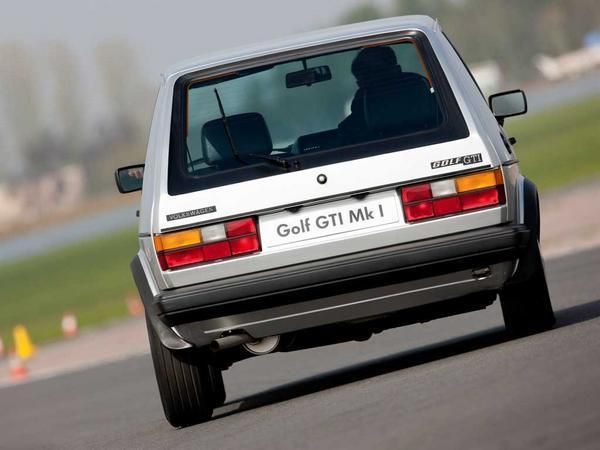 Thursday, 1200h - VW stand
So the VW press conference and chat wasn't much use, being as it was entirely in German. Still, we were fortunate enough to get some time with Anton Konrad soon after, via an interpreter.
Who? Konrad was in PR at VW and led the team - his 'six-pack', no less - that got the Sport Golf project past VW management.
He is full of interesting anecdotes, and 15 minutes really wasn't enough in a group chat. Apparently VW was scared off performance cars following the response to the original Beetle GSR, but he wanted something fast to draw young people to the brand, to increase motorsport involvement and to, well, make VW more appealing.
There were apparently two engineers on the project with extensive rally experience; they were recruited to bring some motorsport nous to this ultimate road going Golf. It sounds like a fascinating project, one that really did begin as the idea of just a few. Having originally predicted to sell 5,000, VW eventually made more than 400,000 Mk1 GTIs...
Right, time to look at some more cars. There's a V6 Golf Mk1 I need to see!

---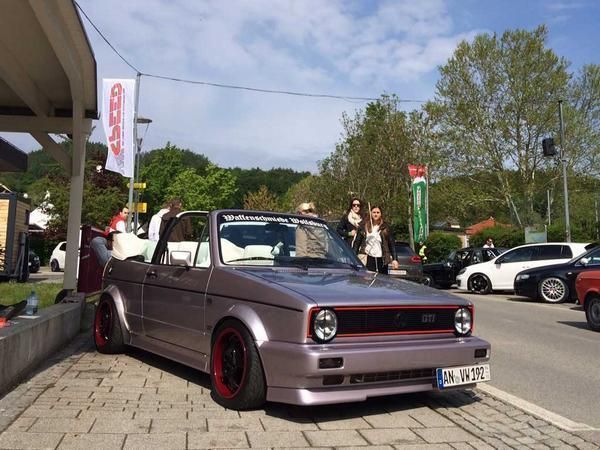 Thursday, 1030h - Worthersee lake
What is the GTI Treffen Worthersee? As a casual rather than ardent VW fan, that's what I'm really keen to find out over the next couple of days. Is it a classic car show? A modified car show? A festival? Let's see!
VW is predictably making a big deal of this year's show, celebrating 40 years of the GTI and that lap record too. But immaculately presented heritage cars and the apprentice creations are one thing; what I really want to see are the fan cars that people have here.
There's everything, predictably enough. From immaculate Jettas to Audi V8s on chrome wheels, there's something for every VW taste. More of those soon though - there's a VW press conference to get to first!