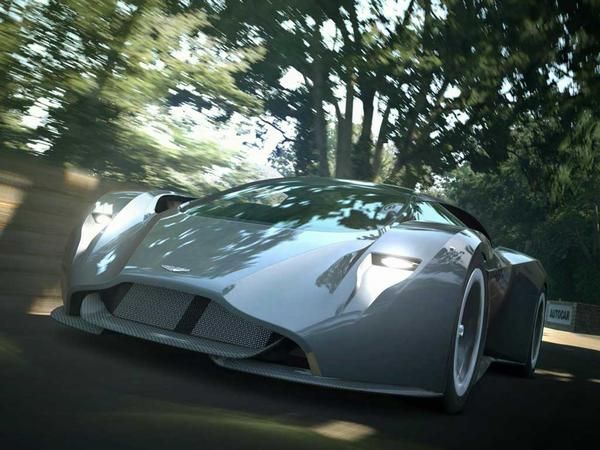 In one of the more interesting pre-F1 season developments Aston Martin has confirmed a new technical partnership with Red Bull Racing. This will mean more than Aston Martin logos on the team's cars as they roll out for the first race of the 2016 season this weekend too - a road-going hypercar combining Aston Martin styling and the aerodynamic expertise of Red Bull's Adrian Newey will also be built.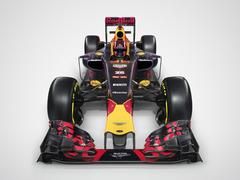 Influence of this...
Currently codenamed the AM-RB 001, the press release is predictable enough in its promise of 'cutting edge F1 technology with Aston Martin's signature sports car design' without giving a whole lot away about how that may manifest itself. Two representatives of the respective brands are named as the key influences on the project - Newey on the technical side and Aston Martin design boss Marek Reichman on the look of the thing.
"This new Innovation Partnership unites the world's best aerodynamicists, composite experts and manufacturing masters," says the press release. "All the parties offer different elite capabilities and the combination of all of those skills, ensuring that Project 'AM-RB 001' promises to be an exciting prospect for customers and enthusiasts around the world."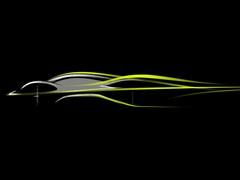 ...to go into this (even if it doesn't tell us much)
Aston Martin boss Andy Palmer says F1 provides a 'global stage' to build awareness of Aston Martin but is obviously keen this is about more than logos on cars and nice company cars for Daniel Ricciardo and Daniil Kvyat. "Between Q by Aston Martin Advanced, Red Bull Advanced Technologies and project partner AF Racing AG, we are going to create a car that will excite and stir the imaginations of the car designers of the future and a global audience of sports car enthusiasts," he says.
For his part Red Bull's Christian Horner describes it as "an incredible project which also realises a dream and vision long held by Adrian to design a road car. We are very much looking forward to what I'm certain will be a successful partnership."
For Newey designing a road car has been a goal he says "has always bubbled away, resulting in countless sketches and doodles over the years" while Reichman says the new car, while inspired by F1, will be freed from the regulations controlling the sport. "We have a unique chance to create a car in its most efficient form that will represent the ultimate fusion of art and technology," he says.
All very well. But what are we actually talking here? Something along the lines of the DP-100 'created' virtually for Gran Turismo perhaps? Virtual or not, these Gran Turismo concepts are rooted in what might be possible with limitless budget and a blank sheet of paper, the DP-100 based around an 800hp twin-turbo V12 and, yes, active aerodynamics. Who better to make that a reality than Adrian Newey...
Could this be his Gordon Murray moment and chance to create an F1 for the modern age? We'll be watching with interest!