Peugeot built the GTI-6 in three phases, which can be determined from the outside. The Phase 2 revamp arrived in mid-1997 with new headlights, grille, bumpers, doors, instrument panel and side protection, while another update was applied in mid-1999. These last Phase 3 cars have 'crystal' headlights, clear side repeater indicators, round foglights, silver dash trim and an aluminium gear knob. All three phases of 306 GTI-6 have their own rear parcel shelf design.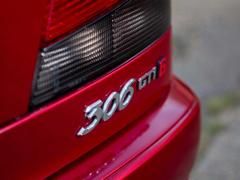 The steel monocoque shell is galvanised but rot can appear behind the sills and in the nearside front wheelarch. For some reason, Peugeot didn't always fit an arch liner to the front nearside arch so stone chips will develop into corrosion. Also have a look around the rear seat belt mounts and the surrounding area for rust as this is an MoT fail point.
Check the fuel filler elbow joint if you can as it rots and is tricky to access to replace, so have a good sniff for any whiff of petrol in the cabin and boot that might indicate this.
Otherwise, there's little to worry about the with the GTI-6 and Rallye beyond the usual inspection for crash damage and poor repairs. You may find most cars have a fair smattering of parking dings and dents. While this is age-related, the thin metal used on the doors and wings means they are more prone than contemporary rivals, such as the Volkswagen Golf GTI.

---
PHer's view:
"I owned a 306 Rallye from three years old for 15 years. I had all the available options (black paint and air con). It's probably the best car I've ever owned for all-round talent."
Simon Baker
---