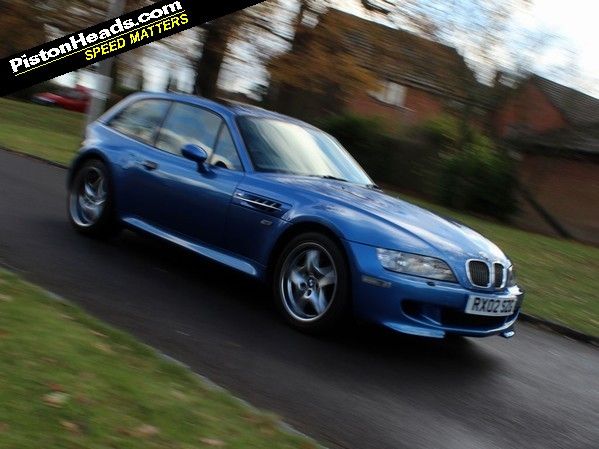 Rolling chassis
By adding a roof to create the Z3 M Coupe, BMW achieved 2.6 times the torsional stiffness of the Z3 M Roadster. Compared with the standard Z3 Coupe, which was not sold in the UK, the M Coupe had a 10mm wider front and rear track. The ride height was reduced by 28mm, while the MacPherson strut front suspension had revised geometry. At the rear, the semi-trailing arm set-up gained thicker arms to cope with the extra power and the rear subframe was also reinforced. Firmer springs and dampers were used all round, while front tyres were 225/45 ZR17 Michelin MXXV, with matching 245/40 ZR 17s on the rear wheels.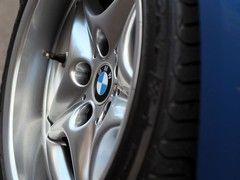 The standard wheel for all Z3 M Coupes is BMW's M Roadster alloy. For the M Coupe, it came in 7.5x17 inches for the front and 9x17 inches for the rear. Earlier S50-engined models had a straightforward Chromeline finish, while later S54-powered versions gained a Chrome Shadow finish that has a slightly more smoked effect. All S54-powered M Coupes had BMW's DSC traction control fitted as standard, while earlier S50 models went without.
Brakes for the M Coupe came from the E36 M3, which means floating discs of 315mm at the front and 312mm for the rear, plus ABS as standard. If the car is left to stand for prolonged periods the calipers can seize up, but it's an easy job to free them off. For track day use uprated pads will improve stopping power, though for road use the brakes are more than up to the job.
The only suspension woe likely to rear up is worn rear top mounts. It's easily spotted by a rattly clunk from the rear end and the good news is it only takes about 10 minutes to change each side's mount. The bad news is a lot of interior trim has to be removed to get at the mounts, which means at least a couple of hours' work for an experienced specialist.
A rarer problem is the boot floor tearing around the differential mounting, which manifests itself as a worsening creaking sound. Check for this by lifting the boot carpet and looking around all the edges of the boot floor for signs of cracked metal. It's a pricey fix, though BMW has paid for it out of goodwill in the past.
Finally, the 51-litre fuel tank means a limited range, even when driving carefully, so expect to fill up every 250 miles in normal driving. Average fuel economy was claimed at 25.4mpg, but low 20s is more realistic and it is possible to drain the tank in less than 100 miles of hard driving.
Buying Guide contents
Introduction
Powertrain
Rolling Chassis (now viewing)
Body
Interior
Search BMW Z3 M Coupes in the classifieds now