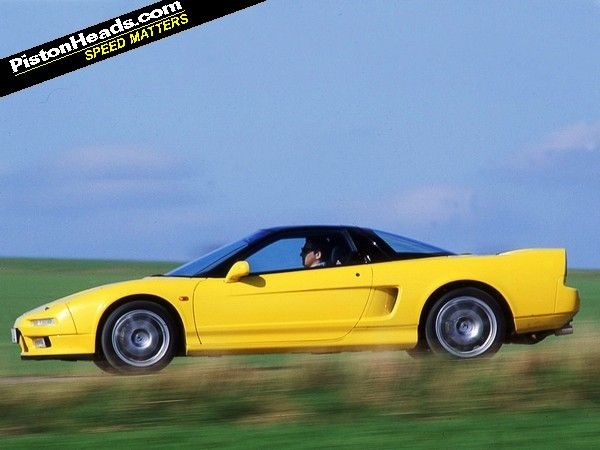 Like the body, the NSX's suspension is made from aluminium. This makes it very precise, but it can also be easily damaged on trackdays if the driver makes a habit of running over kerbs. If this has happened, the car will need to have its geometry reset.
The double wishbone, coilover dampers and anti-roll bar design used front and rear for the NSX is tried and tested. Dampers will need replacing at 70,000 miles, with some owners taking the opportunity to fit adjustable items for track driving.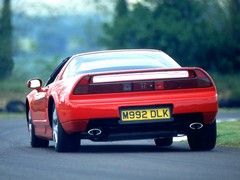 Tyres are relatively affordable
Honda built two Type R models of NSX, both with firmer suspension, while the Type S Zero also had stiffer springs and dampers. Both the Type R and Type S were Japan-only models, as was the limited edition Alex Zanardi Signature Edition that had a production run of 50 cars.
At launch, the NSX came with 282mm ventilated front discs and 303mm vented rears with ABS as standard. The front discs increased in size to 298mm in 1991. Older NSXs may suffer from ABS brake problems. A buzzing sound when the car is started is not unusual, but it should cease quickly. If not, these early ABS systems will need a full service.
The alloy wheels were 15-inch front and 16-inch rear with Yokohama A-022 tyres in 205/50 ZR15 front size and 225/50 ZR16 at the back. Rear tyres tend to last around 6,000 miles, but their relatively modest size by modern standards means they are reasonably cheap to replace. Bridgestone and Yokohama are the main choices. Later cars switched to 16-inch/17-inch front/rear wheels, 2002-on NA2 models running 17s all round. The steering is power assisted on most UK NSXs, though some early cars did without any assistance. In 1997 the power assistance was revised to give more feel.

---
Buying guide contents
Introduction
Powertrain
Rolling Chassis
Body
Interior
Search for Honda NSXs in the PH classifieds now