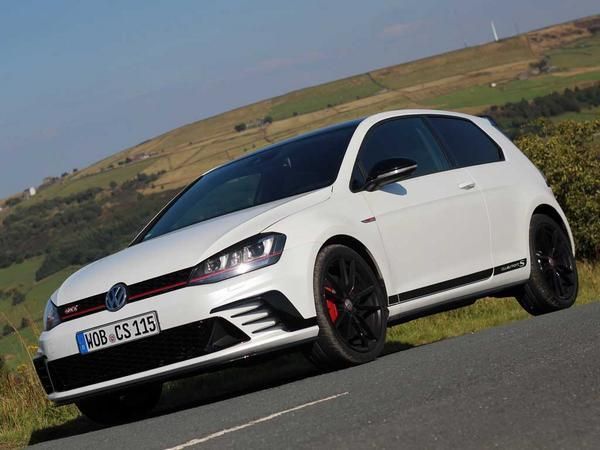 There's a weight of expectation riding on the Golf GTI Clubsport S. Not only has it deposed the Civic Type R (or Megane Trophy-R, depending on your interpretation of the rules) as the fastest front-wheel drive car at the Nurburgring, it's also the most expensive Golf GTI ever at £34,000. There were 235 comments on the
original news story
, nearly 80 on the
first drive
and more than 150 when the news broke of it
selling out
- it's a car people certainly want to talk about!
But can it really deliver as a truly thrilling hot hatch in Britain? Because the Nurburgring has a habit of making any car seem rather more interesting, particularly when you have to chase the guy who set the lap record. So in this videoblog, Dan has the Clubsport S and a typically testing B-road to establish some definitive answers.
Obviously this isn't the place to reveal any conclusions - full written review to follow tomorrow - but the Nurburgring development time certainly hasn't been wasted. Conveniently this road is exactly where the Civic Type R and Megane Cup-S were tested too, so there are some interesting comparisons to make. Is this the best Golf GTI ever made? Is it perhaps the best front-wheel drive hot hatch? Over to Dan!
Watch the video here.