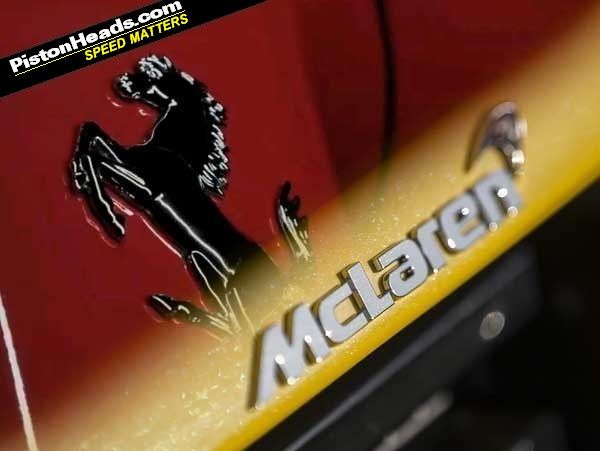 Ferrari and McLaren. Rivals on track in F1, rivals for the hearts of 'junior' supercar buyers with the
458 Italia
and
12C
– and now, with the arrival of the
F150
and the
P1
, that rivalry will take to the show floor at Geneva next week as the two companies duke it out for top honours in the upcoming hybrid hypercar market.
Ahead of that, I've been pondering who's been winning the war of words and (leaked) pictures. That the two have very different ways of achieving the same ends is no mystery. But the approach to presenting these two ostensibly similar, million-pound, carbon-built, hybrid-enhanced hypercars couldn't be more different. And those differences perfectly symbolise the caricatured corporate characters we seem so familiar with.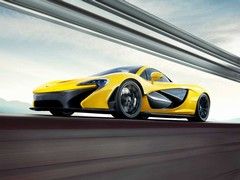 Out in the open, or as near as damn it
First blood seems to have gone to McLaren. First, the P1 debuted
as a 'concept'
at Paris last September, so we already know what it's going to look like. Then came the steady drip feed of
teaser images
,
videos
and
'spy' shots of 'disguised' test mules
. We asked if having hacks along for a passenger ride was PR by proxy
not long ago
but the fact press offices now 'officially' release spy photos just shows how cynical the whole pre-launch hype machine has become. Not that we're complaining – every time we write about the P1 it's another boost in clicks and site views. Stuart and the suits are happy; white cats are purring on bosses' laps and Alex and I can safely cross the bridge above piranha infested ponds on the way into PH Towers to live another day.
Back to the car itself, though. We now know what it looks like on the outside. We know what it looks like on the inside. We know how much it'll cost, how many they're making, how its hybrid system will work, the inside leg measurement of the bloke who designed the gearbox, how fast it'll go and all sorts of other stuff, and it hasn't even made its motor show debut yet.
The Ferrari? By contrast, we still don't even know what it's going to be called. Official bet hedging continues with the presence of quotation marks around the "F150" name, with even potential customers are being teased with presentation packs badged "F150 Project". As yet, nothing more certain than that. Yesterday was the first official acknowledgement the thing even exists: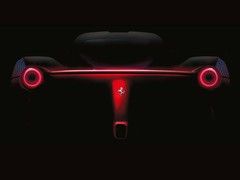 Meanwhile, lurking in the shadows....
"Maranello, February 28th – Ferrari's new limited edition special series car receives its world unveiling at the Geneva International Motor Show on Tuesday, March 5th next. This leaves just a few days to go before all the details of a model generating a huge sense of anticipation, are revealed. From today, however, enthusiasts can find intriguing hints at what lies in store from Ferrari at Geneva, by keeping a daily eye on the Maranello marque's website and official Facebook pages."
And that's it.
And, hand on heart, though the P1 has gone from 'meh, it's a hybrid 12C with knobs on' to 'wow' over the drip feed of releases, videos and info, I'm still genuinely fascinated by what Ferrari's got in store for us. You can roll your eyes at the Italians and their sense of theatre, but you've got to hand it to them: whether by accident or design, I can't help but feel the big buzz ahead of Geneva is around the F150, or whatever it'll be called, and not the clinical Terminator whatsit from Woking. In engineering terms the two cars and the technology behind them are likely to be closely matched. But when it comes to hype, drama and intrigue, let's face it: Ferrari's been in the game longer, and it shows.   
The lazy stereotype is that those in the market for a seven-figure supercar aren't in the business of having to decide either/or. But one has to be declared the moral victor, and until we get to drive the things, the battle is for hearts and minds. Right now, I think the Italians might just be in the lead.
So much for my view – where's your million going at this stage?
Dan