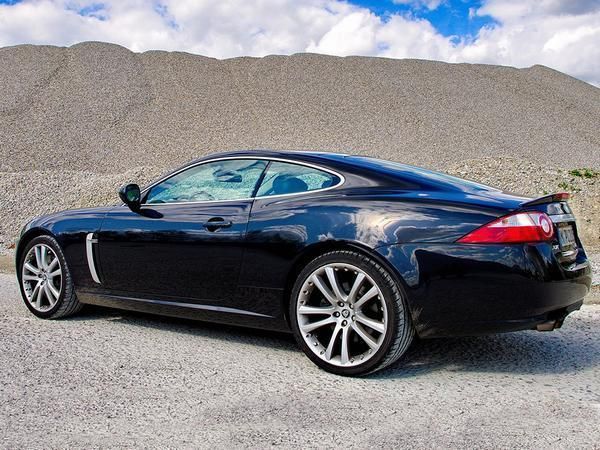 Name:
Robert Kwiecien (resonic)
Car:
2007 Jaguar XKR
Owned since:
February 2015
Previously owned:
Opel Astra F, BMW 325e (E30), Subaru Impreza WRX GDA, Fiat Grande Punto (current daily driver)
Why I bought it:
"I wanted my new car to be a V8 coupe with a full aluminium body. That limits the choices to a very small amount of cars. Actually there were just the XK, XKR, Audi R8 and Vantage V8 on the list. The XKR won the competition with its style, affordability and performance. I love the design and it doesn't bother me when it is mistaken for a DB9 all the time."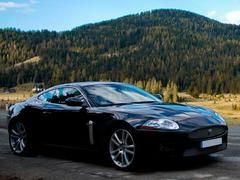 What I wish I'd known:
"It doesn't have a water temperature gauge on the dash and actually there isn't one to find. This makes it clear that this sort of car points at a customer base that really doesn't care about the car and just parks it in front of the Jaguar service department once a year. This is clearly not the sort of car where the regular customer does anything by himself. This disturbs me a bit as on my previous cars I could do anything by myself."
Things I love:
"The design, the ride, the comfort and the looks you get. I also love the fact that it actually has a huge boot which makes it a great car for daily use. The ride is also very smooth but still controlled enough. You have no feel for the speed at all. Going 120mph in the XKR feels like going 60mph in a regular car. Everything is silent except you floor it in a tunnel and hear a huge thunder of V8 sound combined with a bit of supercharger whine.
"It doesn't matter what speed you drive and what gear you are in, it just goes! You just step down and lots of torque pushes you forward. The ZF transmission is fantastic, it is nearly as fast as a dual-clutch and I guess most people won't even notice that it is a classic ZF automatic with a torque converter. Reliability is perfect. No issues with anything so far.
"Actually I would recommend anyone to also consider the naturally aspirated XK. It looks fantastic and 300hp is enough for most drivers. The normal XK is currently cheap to buy and will also provide the same reliability and the stunning design."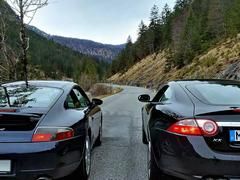 Things I hate:
"Entertainment is not up to date. The lack of MP3 file and directory lists on the main display when having the Jaguar MP3 kit installed is annoying. When parking in the city you definitely turn around 10 times when walking away from your car and hope nobody is going to put a dent into it."
Costs:
"Surprisingly cheap. In Germany insurance the 4.2-litre 420hp XKR costs me around 890 euros a year with full coverage including every driver. Annual road tax is 283 euros here. The service costs surprised me with 380 euros for the 2015 service and 255 euros for the 2016 service. Have to mention that I brought my own oil to the Jaguar dealer. Still even the Fiat Grande Punto is more expensive when an official dealer does the service.
"Fuel consumption is high - no surprises there. My regular city mix is at 22 mpg, then 28mpg on the highway."
Where I've been:
"Drove it through Germany, Switzerland and Austria. Lots of mountain and alpine roads, which are a pleasure to drive!"
What next?
"I would love to have an Alfa Romeo 4C or Jaguar F-Type. But I will probably keep the Jaguar for a long time while it is indeed reliable and still looks fantastic."

---
Want to share your car with PHers on Carpool? Email us at carpool@pistonheads.com!