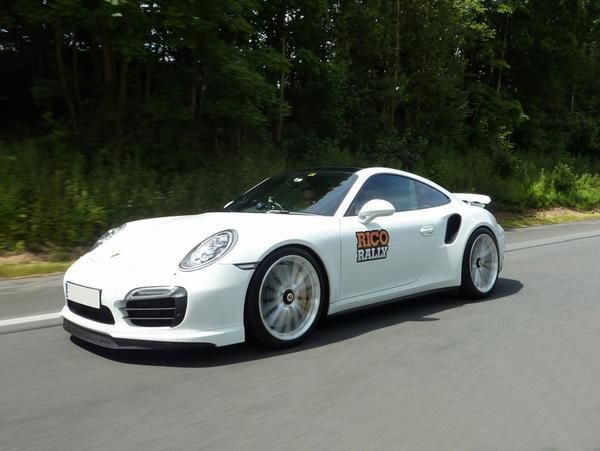 Name:
Brett
Car:
Porsche 911 (991) Turbo S
Owned since:
April 2015
Previously owned:
Nissan R35 GT-R
Why I bought it:
"I'd had my GT-R for two and half years - with Litchfield tuning and suspension I'd done 33,000 miles including three European road trips, track days and UK weekends away. My dilemma was what else would be as tuneable, fast and versatile as the GT-R.
"To that point I'd never driven or even sat in a Porsche, but after a couple of hours in a Turbo S at the Porsche Centre at Silverstone my mind was made up."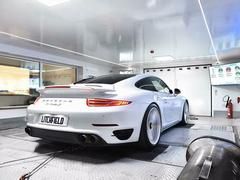 POWER!
What I wish I'd known:
"I followed the pre-owned market for several months and spoke with a number of Porsche and well-known specialist dealers, most of which I found only moderately helpful.  
"Given the range of options available from Porsche, most of the cars coming onto the market differed in some way so it was a longer purchase process than I'd have liked. In the end I found a car in the spec I wanted from a small specialist in the south who were far more negotiable on price. I'd recommend researching the options that could be ordered at new, and allow a longer period of time to find a pre-owned car in the spec that you really want."
Things I love: 
"What I love is the true sports car feel to the Porsche, and the combination of the long 911 history and state of the art technology. The car always feels at home whether cruising long stretches of motorway, being pushed hard through the Alps or at speed on the Autobahns.
"I also love that the car has responded very well to tuning, with Litchfield fitting a titanium exhaust and Cobb remap, together with springs and HRE wheels. Combined with factory features such as ceramic brakes and active aerodynamics it is a fantastic package to drive."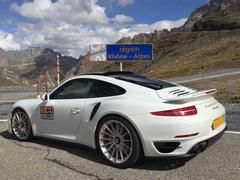 It's a well travelled 911, certainly
Things I hate:
"There is not a lot I don't like about the car. I do still have it serviced by Porsche in order to maintain the factory service schedule, and getting a puncture anywhere remote with centre lock wheels would not be ideal."
Costs:
"Servicing costs by Porsche are not cheap, and the response from insurance companies has been mixed. However, Litchfield has again been very good with their work and the car ran flawlessly throughout last summer with their modifications."
Where I've been:
"Last year I did the Rico Rally road trips through Europe in both June and September, and various weekends away throughout the UK - and booked to do the same again this year." 
What next?
"I plan to keep the car for at least one more year.  It is due to have upgraded intercoolers fitted by Litchfield with further tuning. After that I think I'll be satisfied for now.