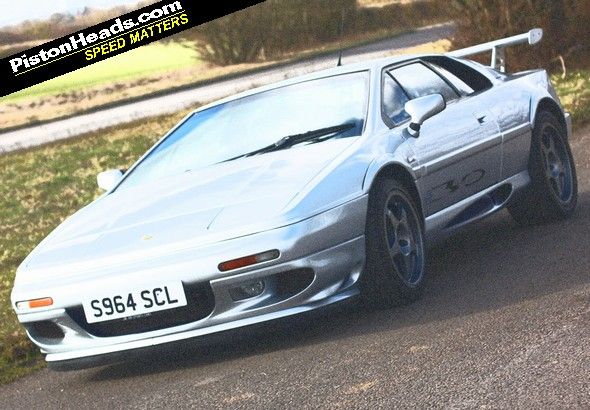 Name
: David Murray-Hundley and Trina Murray-Hundley
Car
: Lotus Esprit 350 Sport Number 00
Owned since
: March 2000 - February 2002, and February 2012 onwards
Previously owned
: Ferrari 355, 550, TVRs, Porsches, BMWs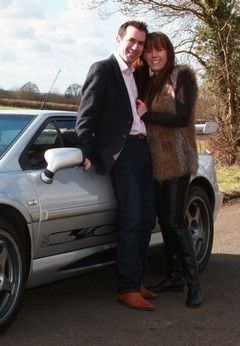 Why I bought it
:
I actually wanted a blue one that I could see as I was passing by the Kings dealership. The 17-year-old Saturday worker said 'the silver one is a special one'. My late father always wanted a silver Esprit, so figured I would buy it as a 25th birthday present. I still remember picking the Car magazine up in my living room and realising the car featured was also sitting outside my house.
The reason for buying it back the second time? It was one of my top five favourite cars and I had to get it back to put into the collection. It's also never great being forced to give up something first time around!
What I wish I'd known:
I could say I wish I had known it was number 00, had been on top gear etc. But to be honest, it was kind of great finding this all out over time and reading the articles in magazines etc.
Things I love:
Where to start? I love that it's not perfect and can be a bugger to drive in the wet. I love the fact that when I first washed it, I found the Toyota symbol on the rear lights and then realised the buttons for the lights etc were out of a Peugeot. Guess it just made me laugh. I had a 355 gts at the same time and it always just felt a quicker, better car over long distance. Don't get me wrong, I love Ferraris, but they never seemed to live up to the dream of the Testarossa and F40 posters on my walls as a kid.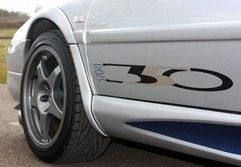 I love that it has no traction control, no ABS, no anything. My wife on the test drive asked about safety features, to which my response was, it has brakes and seatbelts. Reminds me of single-seaters, in that it's just you, your driving experience and the car.
The Lotus also has an unusual engine note - I guess you love or hate it. Again, it's not the scream of a Ferrari, but I like the fact that it's pretty distinctive.
It's been a car that has always encouraged conversation with complete strangers. Even since I have got it back, loads of people pull up take photos or start randomly chatting to me.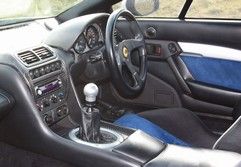 Things I hate
:
Nothing. Honestly. I did 30,000 miles in it the first time of ownership and never had a problem. Guess my biggest dislike is that someone in 2004 at great expense changed the rear lights to the later model and the central exhaust. I'll be changing that back, along with the rear spoiler back to carbon fibre. The spoiler was always a nightmare to look after if the car was outside (which most are if you drive them) but I would like to put it back to original.
Costs:
First time I purchased it, I seem to remember I paid 58k for it. During two years, all I ever had to pay for was a few set of P Zeros and a service. That was it. Insurance has always been good on it, even when I was a lot younger (not sure why), and it's better on fuel than my Cayenne and a lot more fun. Parts are going to be expensive in the future, but as my wife said when I was checking it was OK to buy it back, "it will be much cheaper than owning the stupid boat you want, so please buy the Lotus back".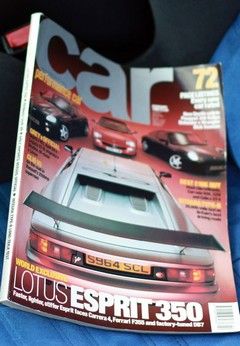 Would love to find a specialist in the Banbury, Oxfordshire are a bit like Autofarm for Porsches.
Where I've been:
This car has some stories to tell. It was driven by an Ex F1 World Champion around Monaco after a bet. It was followed and chased by a Paparazzi chap out of LHR car park after a conversation where I said that, if he could keep up with me, he could take pictures and interview my passenger. Obviously he never did get to do the interview...
During the Monaco GP in 2001, I remember flying back on the Friday afternoon to Maastricht and then driving early evening back down to Monaco and meeting my friends at La Rascasse with a car covered in flies at 2am to go and party the rest of the night. I ended up keeping it down there and using it regularly around 1am around the GP circuit, with the window down in the Boulevard Louise II tunnel.
Last ownership I also took it around Silverstone and on track. It felt right at home.
What next?
Not to go bankrupt and lose it again! I also want to get the rear of the car looking original again, including the rear valance and spoiler. I'd thought about making it a pure track day car, but still unsure about that one.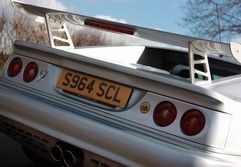 Start stockpiling parts for it and putting them into storage! Magnesium wheels sound like a great idea, but they only have a 10-year shelf life and there are no more around. Combine that with the fact that they hate any surroundings other than clinical cleanliness and you have issues. Most likely I'll take them off, store them and get some other similar, OZ Racing wheels onto the car. Or buy another 350 Sport as the back-up spares car...