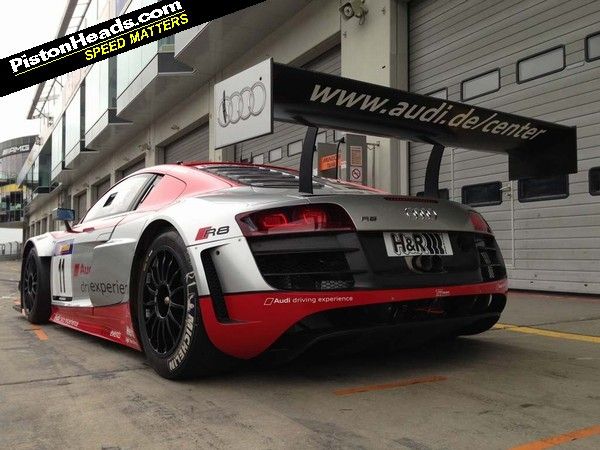 Thought we'd break ourselves into 2014 gently with a test of the Audi R8 LMS Ultra. There was a quick chance to have a go in a V10 street car on the same day, and the comparison is interesting.
For me this is rather like finally getting to snog the really pretty girl from school two years after you left. For years I've seen these R8 racers arrive in my rear view mirror at the 'Ring, now I get to drive one, albeit only on the GP track.
The more I'm exposed to these GT3 cars, the more I think they - and not the insectile prototypes - are the future of sports car racing. They are tangible; they look like real cars. Just very cool interpretations of real cars. If only the balance-of-performance rules were less brutal.
This video is an adjunct to a series of films my /DRIVE colleague J.F Musial has created about Audi, Quattro and its racing heritage. Here's a link to his first - a brief history of Quattro.
Enjoy the film. The big metal tests begin again next week.