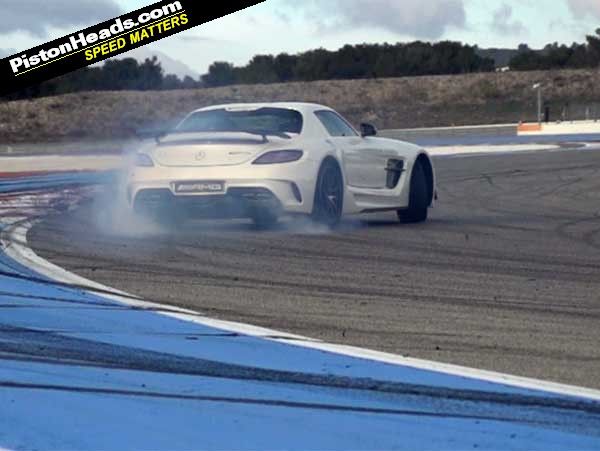 They keep coming: this time AMG has given us a 630hp SLS tuned for track work. I'm not going to ignore cars like this purely because the brand is so prolific.
We drove it at Paul Ricard, the rain stayed away just long enough to shoot. The story went live a few weeks back, but there are some lovely shots of this spectacular looking and sounding machine.
Pay attention to the section about the locking differential, it's a foreboding of good news for future fast Mercs.