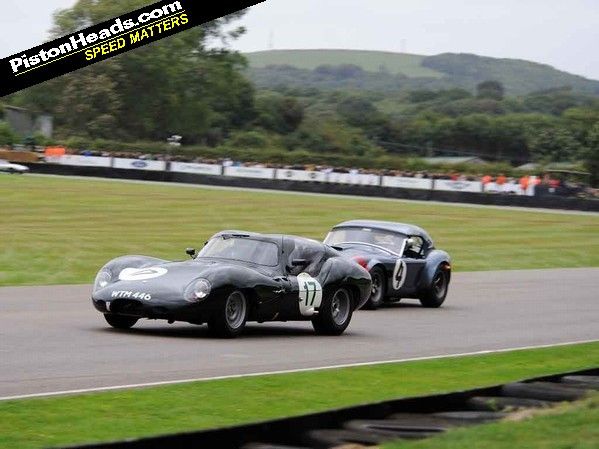 Apologies for the lack of a proper Harris vid so far this week. We hope to pair a very exciting car and Chris's inimitable style shortly. For now, and for possibly the first time ever on PH, here's a Chris Harris production without him talking (!).
It's some lovely onboard footage from Sunday's Revival TT race, with Chris in the Lister-Jaguar harrying (and eventually passing) the David Hart/Tom Coronel Cobra. Then a powerslide worthy of Kenny Brack undoes all the hard work and drops him behind again.
Next lap, same corner, same result. But Monkey keeps it clean and tidyish through the chicane and this time retains the lead. Then he's off, straight six howling, to lap a low-drag E-Type and a DB4, as you do at the Revival.
And yes, we know the Targa Florio vid has also been published this afternoon, but we wanted to get this video out before the whole world grabs it. We'll have Chris behind the wheel of something modern, and maybe even doing some talking, ASAP.
Picture: LAT Photographic