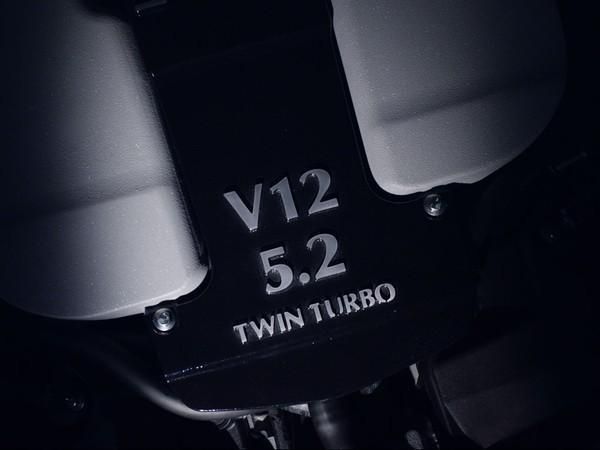 There has been much conjecture and speculation over just what the new era of Aston Martin will feature. How similar will they look to the
DB10
and
Vulcan
? How much influence will the
AMG partnership
have? And will all DB11 customers be
called Philippe
?
Here is a very significant clue. It's a 30-second clip of the new V12 that's likely to make its debut in the DB11, moodily filmed while it's being revved. A useful teaser video for once!
The big news? Well, the stupid 'Emotional Control Unit' key is gone, replaced by a new start button. Oh yes, and it definitely still sounds like a V12. Slightly different to before perhaps, but still pretty good from here. No doubt there will be plenty of discussion forthcoming...
Nothing is confirmed on power yet, but a 5.2-litre twin-turbo V12 surely isn't going to be short of it. Given the old 5.9-litre V12 is at 573hp in the V12 Vantage S, is it unreasonable to expect 600hp?
The official description of this engine is that 'Aston Martin has developed a brand new 5.2-litre V12 twin-turbo engine', with absolutely no ties or relations to any Mercedes powerplants at all. Interesting... Expect more details when the DB11 is confirmed.
Does this sound good enough for an Aston V12? How closely related to an AMG engine will it be, if at all? Answers to follow soon; for now the forum awaits your thoughts!

Watch the video here.