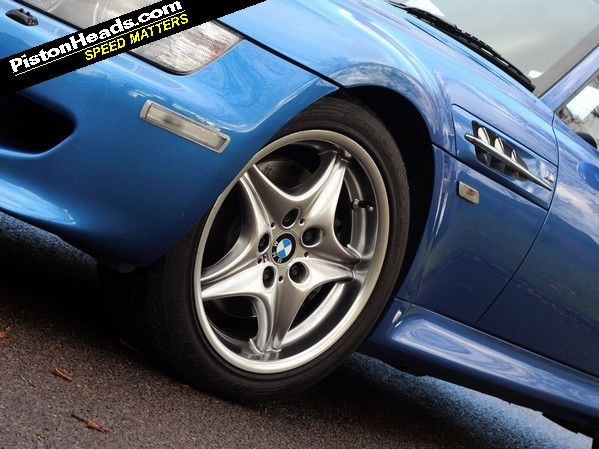 Body
The all-steel body of the Z3 M Coupe is well protected against corrosion, so any hint of this is likely to indicate poorly repaired crash damage. However, where the bonnet clamshell meets the front bumper can rub and expose the metal beneath. It's an easy job to touch-up or have resprayed.
Another cosmetic area to watch for is delamination of the rear screen, easily noted by a milky colour around the window edges. To properly sort this needs the rear screen to be removed, cleaned and replaced. While checking the rear screen, make sure the wiper works as the wires supplying power to it can crack with age. Also make sure the side windows glide up and down smoothly when the interior button is pressed. If they don't, it's fixed by re-greasing the winder mechanism.
A sunroof is a desirable option to open up the cabin on warmer days. It cost £390 when the Z3 M Coupe was launched. Other useful extras include a tinted windscreen (£70), headlamp wash-wipe (£225) and metallic paint (£360). For the S54 model, headlight washers became part of the standard equipment list. Eight colours were offered with the original S50 version of the M Coupe and this was slimmed down to seven choices for the S54 model. Common to both are Estoril Blue and Imola Red, with small variations in the black, silver and yellow between the two generations. Earlier Z3 M Coupes were offered in two shades of green and white, while later models could be ordered in Steel Grey.
Buying Guide contents
Introduction
Powertrain
Rolling Chassis
Body (now viewing)
Interior
Search BMW Z3 M Coupes in the classifieds now