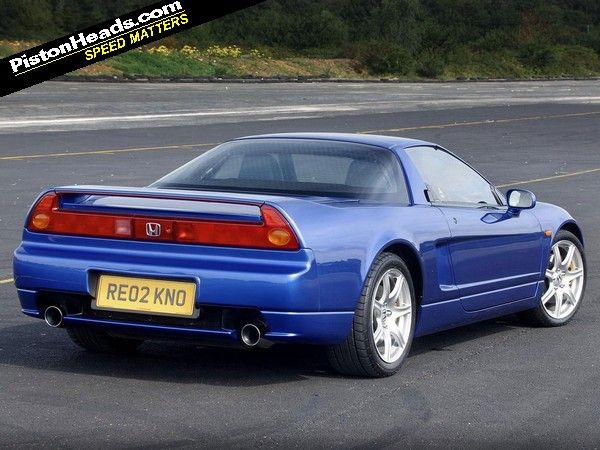 The NSX has an all-aluminium construction, which makes it very long-lived as it doesn't rust. It does mean the body panels are prone to damage from light knocks, while the chassis needs expert attention if it's been involved in an accident. As the NSX was hand assembled to Honda's exacting standards, the panel gaps should be tight and even, so any car with wonky shut lines has most likely been pranged. For accident damage, lift the rear bonnet and look under the boot's carpet to check all of the body joins are precise and straight. It's also worth making sure the bonnet's hydraulic damper holds the boot up without drooping. The exception to the high standard of fit and finish is the front bumper, which is prone to catching its underside on driveways and car park ramps.
All of the door locks, fuel flap, window rubbers and door seals should be in good condition on original right-hand drive UK-supplied NSX cars. Left-hookers from the USA can suffer cracked rubber seals if they come from sunnier states and replacing them takes time and money. As with any car, make sure all of the electrics work as intended, which should be the case with any cared for NSX, but make sure that includes the pop-up headlamps of earlier cars.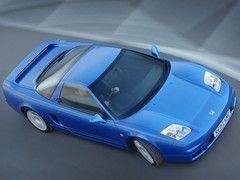 Fixed lights £500 each - check for stone chips
With later NSXs with fixed headlights the lenses are susceptible to stone chip damage, so inspect these carefully as replacements come in at £500 per side. Condensation can fog the rear light lenses, which is a time-consuming fault to fix.
The rare first version of the NSX Type R tipped the scales at 120kg less than the standard car, while the later Type R knocked 10kg off the normal NSX's kerb weight. The Type S was also lighter, shedding 45kg thanks to lighter wheels, seats and engine cover, while the Type S Zero went further to lose another 50kg by stripping out the air conditioning and audio system.

---
Buying guide contents
Introduction
Powertrain
Rolling chassis
Body
Interior
Search for Honda NSXs in the PH classifieds now