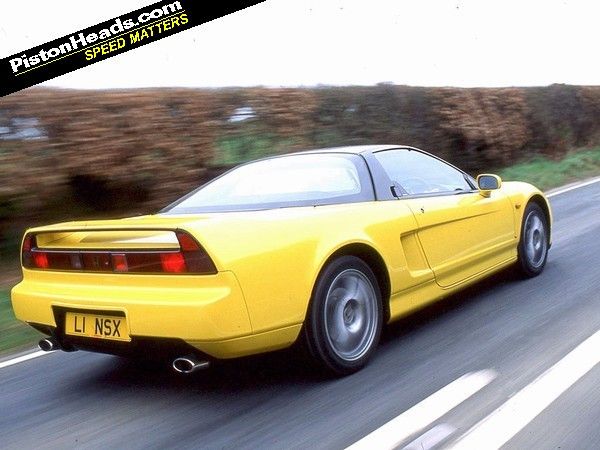 The heart of the NSX is its mid-mounted V6, transversely arranged and offered in 3.0- and 3.2-litre capacities. Honda started with the 2,997cc all-alloy motor, which was attached to a five-speed manual gearbox that fed its power to the wheels through a limited-slip differential. The engine featured 24 valves and Honda VTEC variable valve timing to produce 274hp, which was enough for 0-60mph in 5.0 seconds. Top speed was quoted at 165mph by Honda.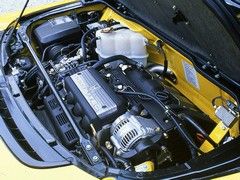 Transverse V6 is robust, up to a point
During its life, the 3.0-litre engine changed very little, with only the limited-slip differential changing from a torque control type to a torque reactive differential for manual gearbox models. These cars also gained a drive-by-wire throttle, while the four-speed automatic introduced in 1995 did without. Traction control was standard from launch.
The biggest upgrade came in 1997 with the arrival of the 3.2-litre version of the V6 petrol engine. It was only ever offered with a six-speed manual gearbox that has more closely stacked ratios from second to fifth gear to answer criticisms of the previous five-speed 'box's long-legged ratios.
With a bore and stroke of 93.0mmx78.0mm, the 3.2 engine produced 280hp. It was helped by larger intake valves, revised head gaskets and fibre-reinforced cylinder linings. There were also larger connecting rod bearings and new stainless steel exhaust manifolds.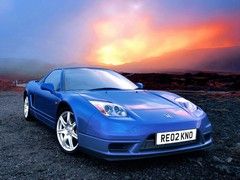 3.2-litre upgrade carried over to NA2 model
Whichever NSX engine you prefer, they should be easy to start and smoke-free, even with high-mileage examples. Oil leaks are rare and expensive to cure, so check around the cylinder head gaskets, rear camshaft joins and the VTEC solenoids. While in the engine bay, look for coolant leaks from the coolant tank. It's not uncommon for this tank to leak, but at least it's a relatively cheap fix. However, with 23 coolant hoses in an NSX, it pays to find one without any leaks. The coolant fluid should be clean and must be replaced every four years or 48,000 miles. A weak coolant mix can corrode the alloy cylinder heads and cause the engine to run hot as the radiators become blocked.
The timing belt and water pump should be changed every 90,000 miles on NA1 NSX models and every 105,000 miles on post 1997 NA2 versions. Also have a look at the engine mounts, which are made of aluminium and can fail, leading to the engine making a knocking sound as it's revved.
Final point to watch for with the transmission is the early five-speed manual gearbox. A circlip securing the transmission's countershaft bearing ring can snap and leave the gearbox ruined. The affected gearboxes were numbered from J4A4-1003542 to J4A4-1005978, with the number visible on a sticker on the gearbox. Honda replaced a number of gearboxes under warranty and through good will, but now you'll be faced with a £2,000 repair bill. It's easily spotted by a sloppy gear lever action and clonking from the gearbox. Clutches are strong and should last 50,000 miles.

---
Buying guide contents
Introduction
Powertrain
Rolling chassis
Body
Interior
Search for Honda NSXs in the PH classifieds now