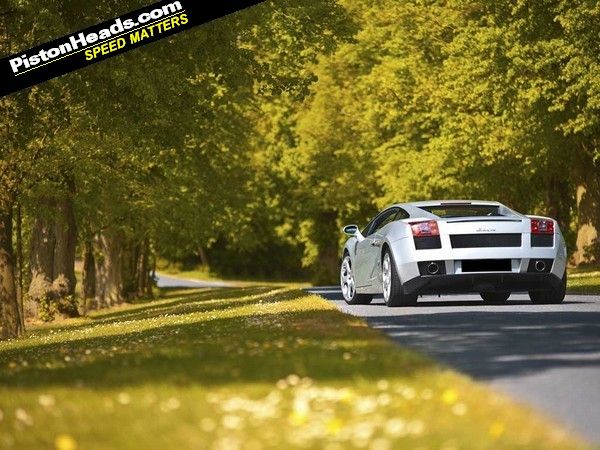 The Gallardo has a body made of aluminium panels with thermoplastic 'hang on' parts. This means most body panels are aluminium and the front and rear bumpers are made from plastic. Look for signs of accident damage and parking knocks as the aluminium body is more expensive to repair than a steel-bodied car.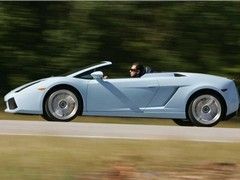 Solenoids can pack up on Spyder's roof
The front of the car is prone to stone chips, as are the sills and leading edges of the rear wings. Many owners have had these areas covered with clear vinyl-type film and it's a desirable extra so long as it's been properly applied and the film is not lifting on any of its edges. For a car without this film, reckon on around £700 to have it professionally applied.
Paintwork on the Gallardo is widely regarded as excellent. Check all of the panel gaps are even and tight, and have a good look under the engine cover at the screws that secure the inner trim panel. They can work loose and allow the panel to rub against the paint on the buttresses.
The Spyder's fabric roof is generally reliable, despite its complicated operation. If it does fail, it's most likely one of the solenoids has given up the ghost and should be reasonably cheap and easy to repair.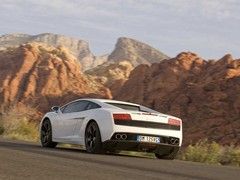 LP560-4 onwards got revised rear end
For the SE, Lamborghini painted the roof a high gloss black and the main body could only be ordered in two greys, Balloon White, Giallo Midas yellow, Arancio Borealis orange or Verde Ithaca green. A rear view parking camera was also standard for the SE, which is mounted just under the trailing edge of the rear deck.
The Nera limited edition came with matt black paint, with silver-painted brake calipers and smoked rear light lenses. For Superleggera and Performante models, carbon fibre is used for body panels to save weight.
With the arrival of the LP560-4 generation of Gallardo in 2008, Lamborghini brought in more angular Reventon-like front air intakes and the arrow-like light design. The Bicolore, Tricolore, Balboni, Superleggera and Performante models all have their own unique styles of body stripe to distinguish them from standard Gallardo models.

---
Owner's view:
"The interior of my car had to have a little character and I wanted a two-tone to match the exterior colour. Knowing that Hong Kong is pretty boring with most cars having black interiors, I was bowled over backwards when the second car I saw ticked all the right boxes."
rdbrooksie

---
Buying guide contents:
Introduction
Powertrain
Rolling Chassis
Body
Interior
Search for Lamborghini Gallardos in the PH classifieds now