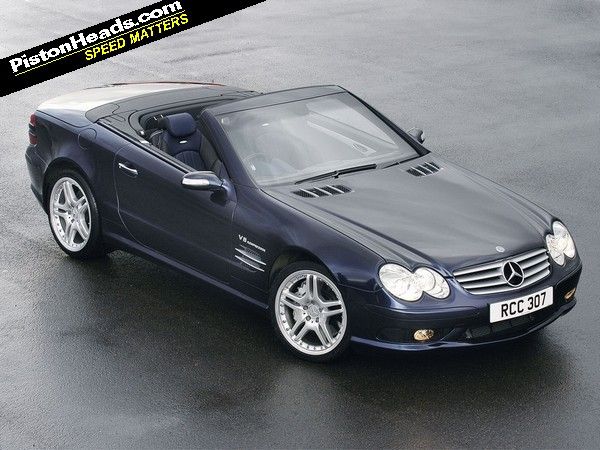 Body
While the brand new SL launched in 2012 has a monocoque made from 90 per cent aluminium, the SL55 that is part of the R230 generation has a steel monocoque. However, Mercedes made extensive use of aluminium for many of the body panels to help keep weight down. This means a thorough check of the body for dents and parking dings is essential as aluminium is trickier and pricier to fix.
The SL55 uses the folding metal Vario-Roof that incorporates aluminium to help reduce weight. While the roof itself is no cause for concern, the seal between rear windows and body is, which leads on to problems with the roof's electric motor, the central locking and alarm. When these seals fail, it allows water into the boot where it gathers around the roof's motor. To make matters worse, Mercedes surrounded the motor with foam to insulate the cabin from noise when the roof was being operated. The foam acts as a sponge, holding water around the motor and causing it to fail.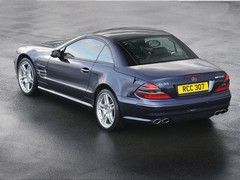 When looking at any SL55, or any SL of this era, lift the boot carpet and feel for damp. Any signs of water are bad news and likely mean you'll need to replace the electric motor. This is the root of all the stories about the SL's folding roof failing, even though Mercedes tried to rectify the problem when the car was new. Some cars still suffer from this fault, so inspect any SL55 carefully. Many PistonHeads SL55 owners we spoke to highly recommended MBS Mercedes in Southampton for helping to sort out their cars' niggles on this front and also for all other SL55 servicing and maintenance work.
Mercedes finally cured the leaky roof issue in 2005 with redesigned seals and these may well have been retro-fitted to an earlier car you're considering. While checking the roof, also listen out for any rattles when the roof is raised. It's not uncommon for the roof to creak a little, but it can be the sign of poor alignment from the factory or, worse still, crash damage.
Distinguishing features for the SL55 from the outside are the 'Kompressor' badges on either front wing, a deeper front splitter, side skirts and dual twin tail pipes for the exhaust. All body panels are readily available for any crash repairs.
Owner's view:
"As the SL was designed as a top down car from inception, the roof is just superb in operation: a work of art with no discernible scuttle shake whatsoever. Roof up, you are in a proper all-year-round hard top with no outside noise as often experienced in canvas-type cars. I have always found cars that started life as hard tops and are converted later to soft tops aren't quite as sophisticated."
TKH


---
Buying guide contents:
Introduction
Powertrain
Rolling chassis
Body
Interior
Search for SL55 AMGs in the PH Classifieds now