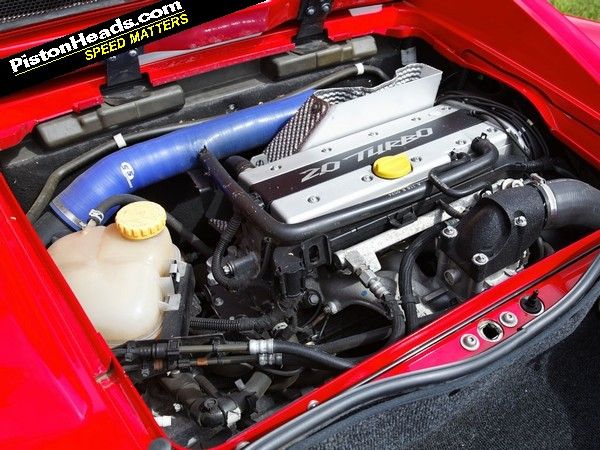 There are two engine options with the VX220: a naturally aspirated, aluminium 2,198cc petrol motor with 145hp and a turbocharged, steel block 1,998cc producing 197hp. The turbo engine was further developed with a new ECU to create the VXR220 with 223hp. All of these engines are attached to a five-speed manual gearbox that was the only transmission offered with the VX.
Both engines are generally very strong, though the 2.2 can seem a little rough at low revs and the Turbo has a flat spot around 3,500rpm that is down to emissions regulations. With the normally aspirated 2.2, check the oil level regularly as it uses a bit, particularly if the car is used on track or driven hard on the road. It's worth measuring the oil level several times as the design of the dip stick means inconsistent readings are not uncommon.
Further points to watch with the 2.2-litre engine are the spark plugs. Water can get into them from the vented engine cover, causing rough running and misfires. This can also lead to the plugs corroding, which makes them trickier to remove. Replacing with new plugs also requires care as they are easy to overtighten, resulting in a cracked cylinder head in the worst cases.
Timing chains are another point to bear in mind with the 2.2 engine. As they wear, you'll hear a tell-tale rattle and this is the point to have it replaced. It's rare for the chain to break and it's best to factor this in every 60,000 miles. The Turbo's 2.0-litre motor has a cambelt that needs replacing every 40,000 miles or four years, and be sure it's been changed every four years in lower mileage cars as it will wreck the engine if it snaps.
The Turbo engine is heavier and physically larger than the 2.2, which makes access a little trickier for more major work, and it also means the Turbo's boot is slightly smaller at 201-litres of space compared to the 2.2's 207-litres.
A lot of VX220s will have been tuned to some degree or another, so it's good to see evidence of what work has been carried out. Popular and easy mods include an ECU remap for the Turbo to free up 40-50hp instantly and an aftermarket exhaust from the likes of Larini or Milltek. Most VX220 owners recommend Thorney Motorsport and Courtenay Sport for tuning parts, advice and servicing. Many owners reckon the best balance is a stage 2 tune for the Turbo, taking power to around 240hp with an ECU remap, freer flowing exhaust and air box, and new spark plugs.
To gain more power from the Turbo, a chargecooler will help, while the turbocharger from an Astra VXR and larger injectors will see you reach the 300hp mark. There are Turbos with 350hp and more, but most are track day or competition cars.
The 2.2-litre normally aspirated engine needs more work to yield significant power improvements. Individual throttle bodies help smooth the power delivery but only add around 30hp for the considerable cost and work involved. Some owners reckon this mod is worth it for the sound, but others find the noise too much on longer drives. When new, Vauxhall offered a sports exhaust as an option, which sounds great, but came with the official caveat that it was not for road use.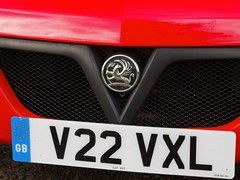 Front end can be vulnerable to stone chips
A more popular upgrade for the 2.2 engine is supercharging, helped by this engine being used in supercharged form by GM in the USA with the Chevrolet Cobolt SS. It's a relatively simple bolt-on job to fit the supercharger and it ups power by around 100hp.
Any uprated engine will need efficient cooling and the VX's radiator is one of the car's few weak spots. It has plastic end caps that wear and break off, leaving the car stranded with no coolant. Replacement caps are available made in metal, or for cars with a tuned engine a new alloy radiator is a better solution. When driving a VX, the temperature gauge will reach 106 degrees before the electric fan kicks in.
Finally, check the engine mounts are in good condition. They're a known weak spot, but replacing them is easy. The nearside engine mount is the most likely to fail.

---
Owner's view:
"Had mine remapped which transforms the car best and is the first mod every owner should do. Great bang for buck."
Gary Beeton

---
Buying Guide contents:
Introduction
Powertrain
Rolling chassis
Body
Interior
Search Vauxhall VX220s in the classifieds now