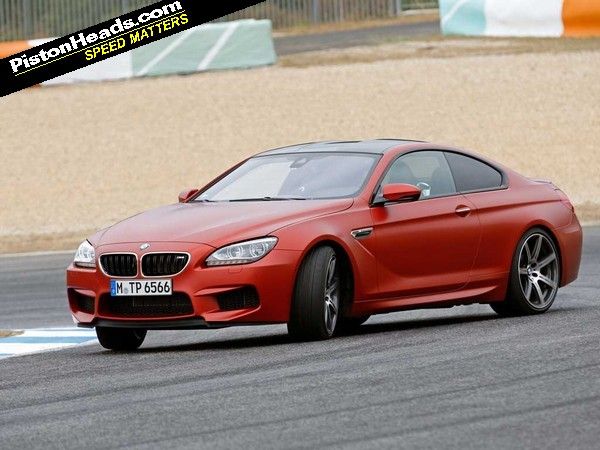 Three laps of Estoril. That's your lot. If brevity is the measurement by which we judge the confidence of a car maker's method of launching a new model, then BMW is feeling pretty casual about
the M6 Competition Pack
. There's an M5 version too, but driving both would mean doing 1.5 laps in each, and that just wasn't possible.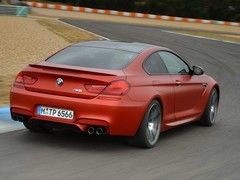 More power, black tailpipes and £6.5K extra
We also had to follow a BMW driver on the track, but luckily this was Max who I've skidded with in Sweden before, and he's commendably disrespectful to anything round and rubbery. So, he set off like a loony and I tried to work out if the M6 Competition Pack felt any different from standard.
Brief and to the point
It did. It's flatter (spring rates, dampers and roll bars) grippier, more agile and the extra 15hp brings added urgency above 5,000rpm. See the official press info here for graph-based evidence. This makes a car which can leave you a touch breathless in standard tune feel crazy fast.
I spent half of the first lap soaking up this information, but then Max pulled a large drift and I sort of did the same, and then I spent the next two laps behaving, depending on your outlook, like a man who didn't really understand why we were doing this, or a man told to do an entire lap sideways.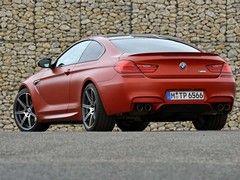 Mean looking 20s included in the price
The tailpipes are now stealth graphite, the steering wheel is a bit different, the M5 rides 10mm lower, the M6 doesn't and the ceramic brakes remain a £7,395 option. I suspect the best compromise for UK use would be the standard suspension and the power upgrade.
Here's a video of a nice chap called Graeme following me around Estoril. As well as being an occasional PH scribbler he's rather a handy driver.
---
BMW M6 COUPE
Engine: 4,395cc V8, twin-turbo, direct-injection 
Transmission: 7-speed dual-clutch auto (M DCT), rear-wheel drive
Power (hp): 575@6,000rpm
Torque (lb ft): 501@1,500rpm
0-62mph: 4.1 sec 
Top speed: 155mph (limited)
Weight: 1,925kg (EU, unladen)
MPG: 28.5mpg (NEDC combined)
CO2: 232g/km
Price: £100,680 (£94,180 for standard M6, Competition Pack £6,500)