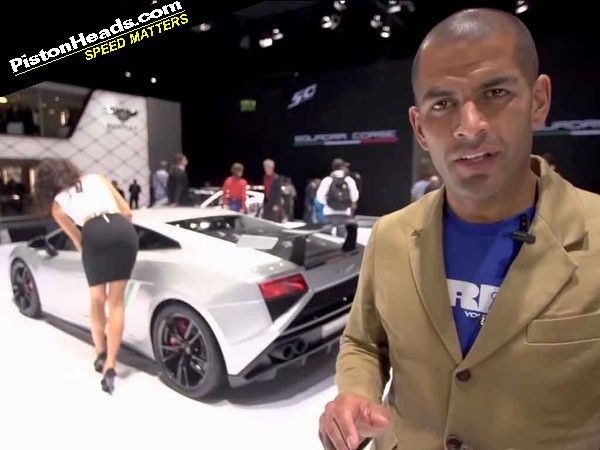 Chris's usual video schedule has been tweaked this week, for reasons that should become clear shortly. Suffice to say he's up to something right now and if it comes off it'll be worth the watch...
For the time being you can enjoy Chris's view of the Frankfurt motor show, one of those rare events in the motoring hack's annual calendar when we have to actually scrub up and dress like grown-ups. Even Chris. Yes, welcome back 'that' suit, last seen at Le Mans.
Our liveblog and news hub are still there if you need to catch up on the stories from the show floor but you probably did that last week. Here you can enjoy Chris's more personal perspective, which included a long tramp across to his good friends on the Ferrari stand to film the 458 Speciale ... only to find it hadn't been unveiled yet and was still under its sheet. You'll be hoping the response to this discovery didn't make the final cut.
Anyway, enjoy the vid and look out for something additional and rather exciting soon if all goes according to plan.