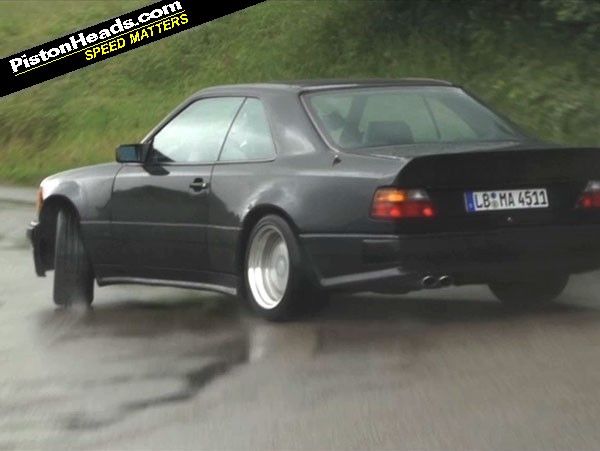 Back in the late 80s, when BMW thought a 286hp 5 Series was pushing the boundaries of naughtiness, a company called AMG was converting W124 E-Class Mercedes and giving them 100hp more.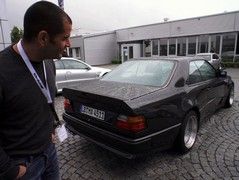 Chris gets acquainted with AMG's history
The car was sold either as a saloon, a coupe and even an estate: there was a choice of 5.6-litre or a 6.0-litre V8 versions of the M117 V8 with AMG's own four-valve heads. The latter offered 381hp at a time when a cooking 230E offered around 140hp.
It was so unlike anything else on sale that American journalists simply called it The Hammer, and the name stuck, because it's a very cool name.
Mercedes bought 51 per cent of AMG in 1999 and completed the purchase in 2005. Given the close rivalry with BMW M, it's amusing to note that both companies are celebrating birthdays this year, M its 40th, AMG its 45th.
This day was something of a celebration and general shindig, but a sniff of a Hammer (can you say that in polite company?) was enough to get myself and Neil there.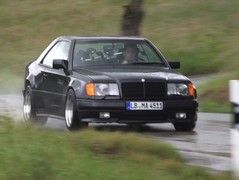 The Hammer gave M a very big headache
We only had 20 minutes in the car, but that was enough to confirm what I already feared: I now want one of these things rather badly. It's the perfect embodiment of that kind of well-ordered 80s German excess - a quality that I think now lives on perfectly in the current product range.
If anyone is ever on a a European jaunt, I'd recommend phoning ahead and visiting Affalterbach: it's a cracking little hub of motoring hedonism.
Enjoy the vid, and then can someone go to Bulgaria and buy this.