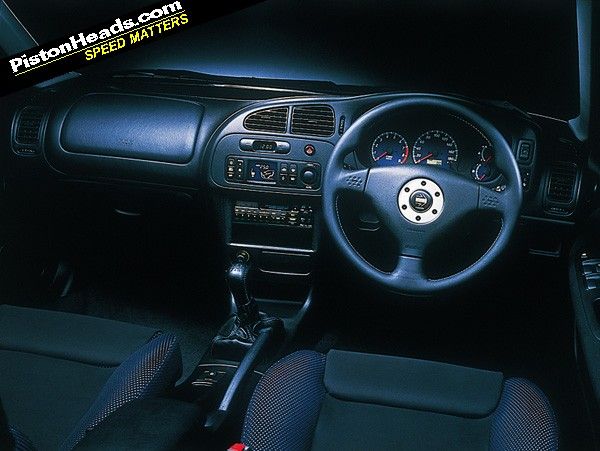 For a car that listed at £31,000, the Evo VI's cabin is not a very special place to look at, but it fulfils its function very well. Recaro front seats hold the driver and passenger in place very well and also provide good comfort, though the reclining mechanism is fragile and can break, so beware any car with a non-working seat recline. The rear seat is trimmed to match the front but is a standard Lancer item, so it can seat three abreast to make the Evo quite practical.
A Momo steering wheel, leather gear knob and blue-painted dials with white numerals lift the otherwise dull cabin. Air conditioning, four electric windows, remote central locking, alarm and immobiliser, and a CD stereo were all standard on officially imported Ralliart models but some of this equipment might be missing on imported models.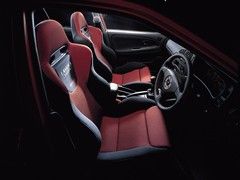 Makinen Edition gets a fancier feel, relatively
Don't be put off by a fuel gauge that gives fluctuating readings as this is a common Evo VI quirk due to the shape of the fuel tank. It can easily go from full to a quarter full in only a few miles, so better to rely on the odometer and bank on refilling the car every 200 miles in normal road driving.
The speedo can also give false readings or none at all. It's most likely down to a faulty electrical connector to the speedo drive into the gearbox. The cure is to open the connection out, clean it and put it back together. It could also be due to a poorly installed MPH speedo to replace an imported car's KPH speedo.
Air conditioning is standard on most Evo VIs, but it can begin to smell after a few years. This is down to the air con's evaporator becoming dirty, which prevents it from drying out properly. Cleaning it should solve the problem or you could have it serviced by an air conditioning specialist.

---
Owner's view:
"The downside of the performance is that it is tiring to drive when not in the mood. I'll get out of it after a two-hour drive from my folks utterly knackered."
Gary Collier

---
Buying guide contents:
Introduction
Powertrain
Rolling Chassis
Body
Interior
Search used Evo VIs in the PH classifieds