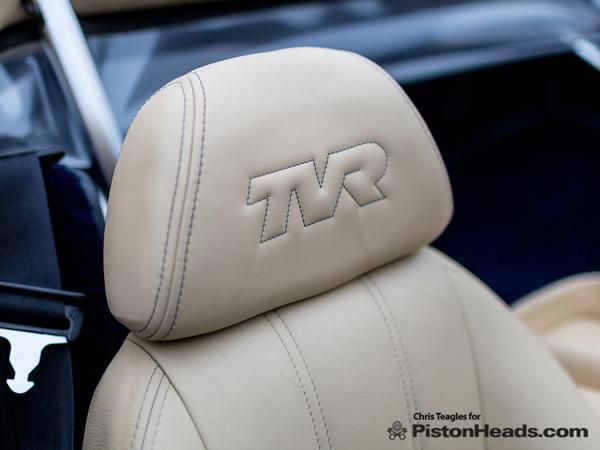 There's plenty of leather inside the Chimaera, but this is a convertible, so have a good sniff for any whiff of damp or mould. It's also time well spent to have a poke around the seats to make sure their frames are in good order. Later cars from 2001-on have more comfortable seats.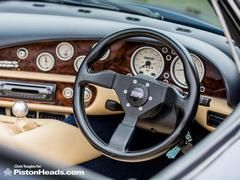 The leather itself is generally hard-wearing, other than the driver's seat outer bolster. If the leather has deteriorated to the point of a full retrim being needed, reckon on about £3,000 from a trimmer as there's a lot of hide inside the Chimaera. Savings can be made by just doing the seats but make sure the work is of a sufficient standard.
A classy wooden dash is common inside the Chimaera but it's also a familiar problem to find one that has cracked. Some attribute this to damp, while others put it down to the veneer being applied to a metal backing that warms and cools at a different rate to the wooden covering. Either way, if the dash is cracked, budget around £300 to have it repaired. Fitting adds to the complexity of the job and, according to James Agger, "can be a long-winded affair and a test to most people's patience."
A flickering rev counter needle is another Chimaera quirk that's common. It can be fixed by replacing the drive, but a lot of owners simply live with it. Pre-1996 facelift cars have three buttons to operate the lights, whereas post-facelift cars from 1997 onwards have a single light switch unit.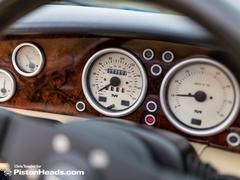 The battery and a good chunk of the wiring loom lives behind the carpet up against the bulkhead in the passenger footwell. Lift back the carpet to check for damp, loose wires and if a previous owner has fitted an Anderson connector to charge the battery. This isn't an essential, but it makes life easier due to the inaccessible position of the battery. It's also why some owners reposition the battery to the boot, a £700 job from a suitably skilled specialist if it's done properly.
Damp can also get into the car from poor hood seals or a badly fitting windscreen if it's been replaced at some point. Look for any delamination around the edges of the screen as a tell-tale for water ingress. While in the cabin, it's worth looking under the dash to check the heater pipes are in place, properly connected and in good condition.
---
PHer's view:
"Lots of room for tall drivers. I am 6' 3" and have loads of space. However, there's not much room for passengers due to battery and electrics being situated at the bottom of the footwell, which robs space."
Mark Rivers
---
Buying Guide contents:
Introduction
Powertrain
Rolling chassis
Body
Interior
At a glance
Search for TVR Chimaeras in the PH classifieds
[Photos: Chris Teagles]