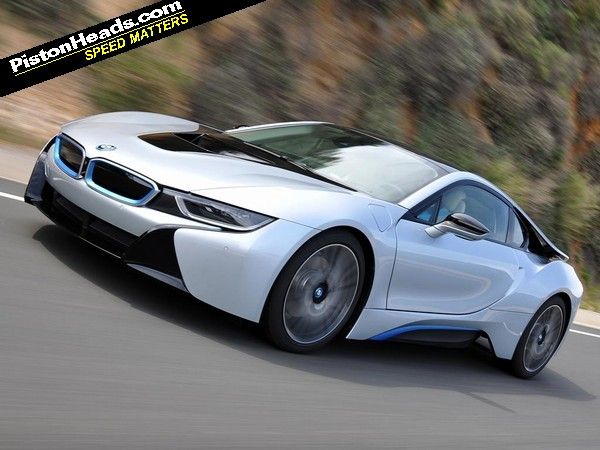 I know, I know, it should be a LaFerrari video, but for reasons you probably already know, I'm not allowed to post a video on the new F150 (proper name) for another month. Please don't ask me what I think about that situation.
Instead we have the even more intriguing BMW i8. This was a brief drive with no circuit time and my innate fear of being arrested in the United States. Normally I'd wait to get a longer run a new car, but I'm so fascinated by this thing I thought it worth a smash 'n' grab video to see what it was like.
Whether you like it or not, this is the template for fast motoring for the near future - carbon fibre construction, a tiny turbocharged petrol engine and a great lump of electricity. Many people find that terrifying, I'm inclined to just embrace it and see where the process leads us, because I don't think we have any other options. Buy a 993 and waffle on about steering feel and being air-cooled? Maybe for the next five years, but after that? Pretty soon you won't be allowed to drive to certain places unless you're in something that meets the regulations. I hate that, but equally, I want to keep driving.
And however mixed the first results of these experiments may be, I always believe that the human mind will, over time, somehow extract something quite special from even the most compromised building blocks.
So here's the i8. Somewhat smothered by the LaFerrari fanfare, but definitely a more interesting and significant machine. If only its eco-credentials weren't rather undermined by the fact that I was flown to Los Angeles for 24hrs to drive the thing.