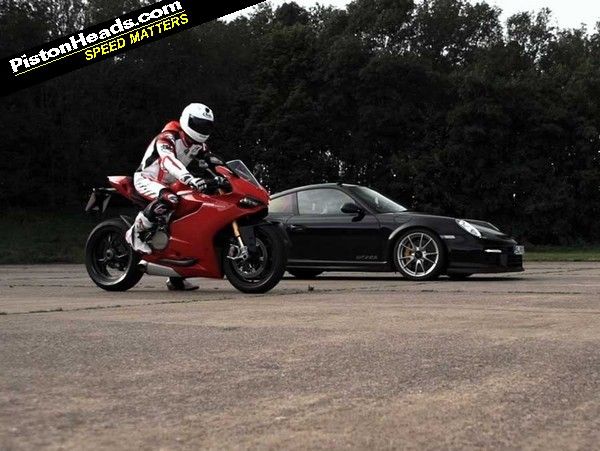 The rolling convoy of
Porsche GT2 RS
and
Ducati Panigale
runs the risk of not feeling part of the normal, human world. Both are so effortlessly fast that large quantities of self-control are needed to stop both rider and driver becoming the protagonists in some non-virtual racing game whose consequences are rather more serious than anything Codemasters has invented.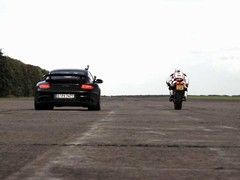 Round two - fight! And away they go...
Hold the Porsche's throttle down to its stop for more than four seconds, at any speed, and you're potentially in trouble. It's even worse on the Panigale. So we ferried them sedately* from our meeting place to Bruntingthorpe, whereupon we set about shooting part two of this little tussle.
Part one ended with a resounding victory for the bike at Santa Pod, but I felt certain that above 140mph the car stood a good chance of redeeming itself.
We had to use a Panigale S this time, because the Tricolore's exotic exhaust was louder than a Lightning.
It's a short vid, but I hope you like it.
*Is this possible?

---