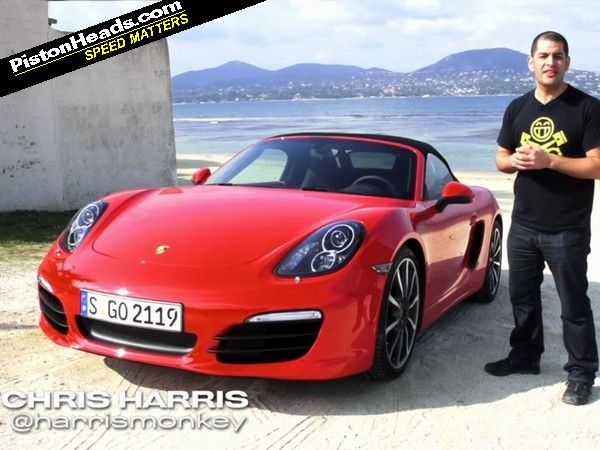 Despite Porsche's best efforts to steal the show with its beautiful little sports car, the event videographer Neil Carey most wanted to record was me being run over by an acid-toting French septuagenarian on the free bus between the terminals at Nice airport last Friday. Sadly there are no photos of me being comprehensively flattened.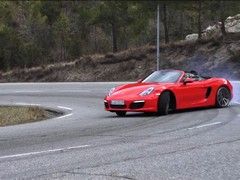 Harris sideways in a Porsche? Never!
Fittingly, I've just spent today in
a new 991 Carrera S
with the even fancier version of the company's new electric power steering system. Having driven both within days of each other, I think it works better in the Boxster. The differences are very small, but the roadster's better weight distribution means it feels more agile and predictable in turns and therefore less in need of a rack that tells you everything that's happening underneath.
I've already written extensively about this new 981 Boxster. The more I think about it, the more I am convinced that this will be the car to lead Porsche sales in the UK. It's the right car, at the right price, at the right time. The interior is very similar to the 991's, and for something that looks good in a 95K coupe, it's stunning gear in a 40K cooking Boxster.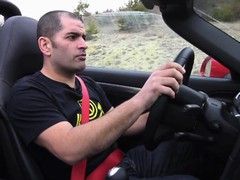 This is Chris's happy face, no really...
Is it fair to assume that most men wouldn't have considered a Boxster before? Not sure. Many blokes I know have had a problem with the image of the car, preferring either a Cayman or a 911 despite actually wanting the quick folding roof. But this time I think the male of the species will flock to buy this car: it's a mini Carrera GT from some angles and has great presence on the road.
Enjoy the vid.
---