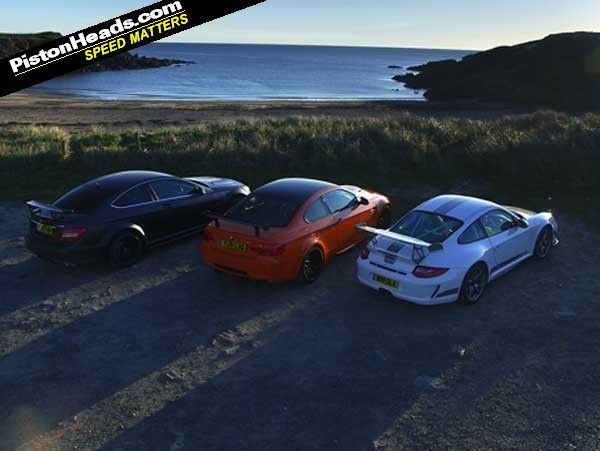 After we shot this video, myself and videographer Neil Carey drove from Betws-y-Coed to the Severn Bridge straight through the centre of Wales. It was by some margin the most enjoyable UK drive of 2012 – possibly for several years. He was in the M3 GTS, I was in the C63 Black Series.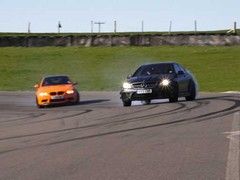 Track is where these cars rule supreme...
The road element of this video is secondary to the track work because cars look far more exciting when they can move around, but the more time I spend in this type of car, the more their road manners matter to me. I fully accept that many people will think this is madness but that drive through Wales in the C63 was mind-expanding. What a car. Moreover – what a road car. A machine which can lap with panache but you could happily use Monday-through-Friday. If you did without the silly spoiler.
You can still enjoy driving in this country. Be patient, don't take the proverbial and you find yourself covering ground at a decent speed and enjoying cars like these.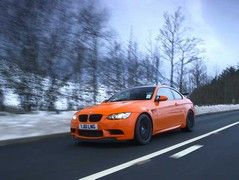 ...but they're amazing on the road too
The M3 GTS didn't make any sense at £115,000 in 2010, and it still doesn't now, but it's juddering with enthusiasm and specialness. Strangely, it has a bright future in the UK because fewer than 10 came here, thereby ensuring instant classic status.
You know my thoughts on the other car. The 4.0 RS is a great all-rounder; possessor of what I think is the finest production car engine and, including sat-nav, iPod connector and upgraded hi-fi, weighs far less than either of the others. Its only real weakness is being a little too stiff for lumpier UK roads. The M3 GTS is even worse in this respect, leaving the beautifully damped Mercedes feeling very civilised indeed. Hence the fact I didn't swap with Neil on the way south. That and the shagged tyres.
We were only shooting for a day-and-a-half, but those were some of the best on-location hours of my working life. These are my kind of cars: rigorously engineered for the business of going fast but entirely useable too. The weather at Anglesey Circuit was perfect, as were the snowy peaks of Snowdonia the following morning.
Enjoy the vid. We enjoyed making it.