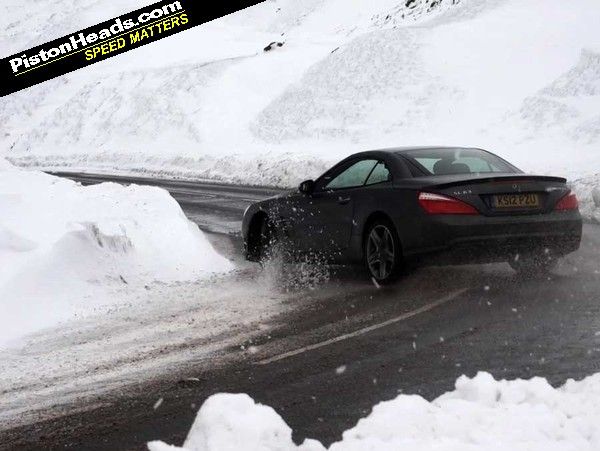 It seems both a long time ago, and somehow not that long ago Mercedes announced a car called the SL55 AMG. It was 2001. An obvious addition to the SL range and nothing too radical in terms of styling the 55 nevertheless permanently altered the fast GT market. Here was a car that could do anything: cruise for days or harry a
996 Turbo
– roof up or down.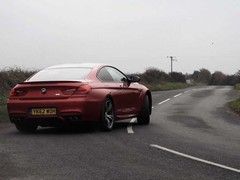 M6 looks better but is crude beneath the skin
It also looked perfect for the role – subtle but threatening, which is why the first time you see
the new SL63
it is hard not to wince with disappointment. Everything seems to have changed for the worse over the R230 – the overhangs, the styling, the ride height. I have never judged cars by the way they look, but even I have to admit that, next to the SL,
a BMW M6
appears to be the work of a design genius.
The great shame here is that the respective covers couldn't be more misleading. Underneath the SL's unconvincing coachwork lies an aluminium masterpiece: a chassis so advanced in terms of construction, weight-saving and rigidity that it makes the M6's steel frame appear as modern as Paddington Station.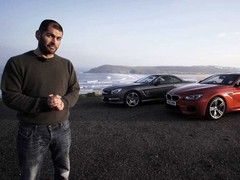 One for all you Photoshoppers out there...
The fast car market has changed beyond recognition since 2001, even Jaguar has a 500hp V8 these days, so grunt alone isn't enough and you can now get a folding hardtop on a Ferrari. Where the R230 defined a price-point, both of these cars appear to suffer from the perennial GT issues of being neither as good to drive as a 911 Turbo, or as comfortable as larger tackle like the Bentley Continental GT. The truth, as the video shows, is rather different.
Can BMW really charge £20K more for an M6 than it does an M5? Do the SL's driving characteristics overcome the unfortunate visage? What does 663lb ft and summer tyres mean on a slushy moorland road? Is Garlick going to sell that dreadful little Mazda?
Most of those questions will be answered here.