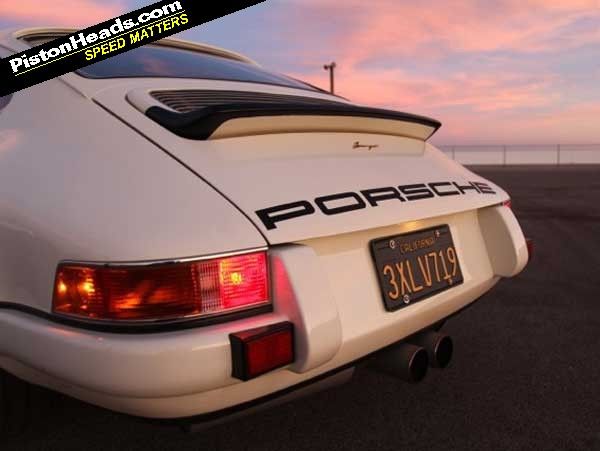 Dan asked me to write something substantial about the Singer, which was a good idea because for many of us the Singer project embodies everything we love about cars. It's a project driven by passion and obsession and through it you uncover the fanatical levels of knowledge lurking within people like Rob Dickenson, the man whose vision became the car.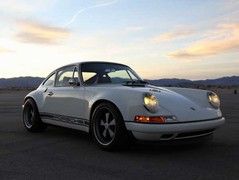 All the best bits of the 911, wrapped up in one
The problem with writing a long story is that it does seem a little bit unnecessary when we've just produced a 25-minute video on the car. We tried to cut it back and give the usual 12 minutes, but the footage was too good - the narrative behind the car's creation was too compelling.
We spent a few days with the team and I came away wanting to give up what I do and join the Singer mission. If they come across as just the type of people you'd like to knock about with, then the video has succeeded.
There was a classic moment when we were shooting the walk-around with Maz explaining the technical side of the car and you can just spot Rob lurking in the background. He scuttles off with some rags. To clean his 17-inch wheels. He couldn't stand the way the grime was dulling the light on them, so he just rolled his office chair into the workshop and started polishing them. And this wasn't sickly preciousness. At the circuit he just told me to drive the danglies off it and stood there with a Bisto kid grin and drank in the spectacle.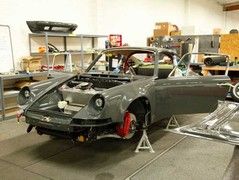 Unashamed passion and geekery in action
I hope this video gives a real insight into the quality of the car and the depth of engineering within it, because all too often this type of machine is featured in car magazines and the suspicion is that the appeal is only superficial and done to look good on paper to snag extra sales. The Singer is built like an expensive racing car.
Enough from me. Please watch the video and enjoy what is now on my motor car bucket list.