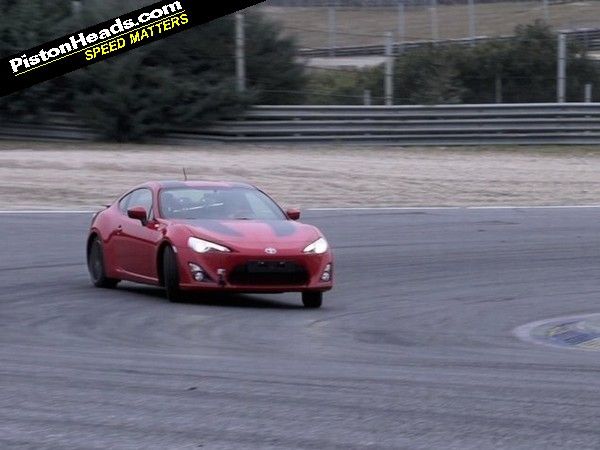 There was a lovely moment when I asked Tetsuya Tada, Chief engineer on the GT86, what the car's Nurburgring lap-time was, and he just smirked. Because I was already laughing myself. I suggested 11 minutes. He said he didn't know and didn't care.
Be in no doubt that whether you like the styling or not, the GT86 marks an important shift in ethos for the rapid horseless carriage. If, in five years time, other sectors of the enthusiast market are no longer allowing themselves to be judged in terms of ever-greater performance, and have chosen more subjective criteria, then we will owe the GT 86 a great deal.

PH has already published not one but two first drives on the car, because we wanted to get one live promptly. Time with the car was tight, and there was nothing on the public road, but you can still glean a lot from these brief encounters.

We've heaped praise on so much of the car it's probably useful to discuss the areas that could prove problematic in the showroom.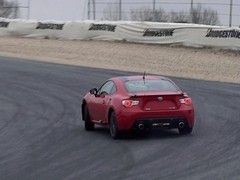 It takes effort but it's well worth it
Styling and badge-issues are best left to the individual tastes, but it would be hard to suggest that an Audi TT or Peugeot RCZ won't hold greater appeal to the fashinistas, both outside and in.
Is it fast enough? I think so. If you buy into the 86 ethos, you don't much care if a Focus RS scoots away from the lights. Pulling out of second gear turns, on a dry circuit, the car had enough power and torque to overcome the mechanical grip of those 215 section tyres. That tells me all I need to know.

Is the £25,000 price reasonable? Absolutely.

Toyota or Subaru? If you'd asked me that an hour before driving the GT86, I'd have trenchantly answered 'Scooby' for all the obvious, 555-derived, reasons. Once I was looking out of the side window and revving the Bristols off the thing, the thought didn't even enter my mind. In fact, I'm enjoying the AE 86 heritage link more and more, and liked the GT86's supple suspension. I'm hearing that the Subaru might be a touch firmer, but can't pass judgment until that information is confirmed and we get to drive it.

Given that I suspect you will be exposed to heaps more sideways-driven GT86 footage, one last note on the car's behaviour when driven in true Hachi Roku manner. The GT86 creates slip-angle through power, not torque. Clever engineers will find fault with that statement but, from behind the wheel, you have to use all the engine revs to make it jiggle about. With the engine buzzing above 5,500rpm, and the Torsen differential forcing power to both rear wheels, the car has a quite a narrow window of stability. Too much throttle and you quickly need to use all the lock to correct the slide, too little and the car will straighten itself, and deliver those unprepared a sharp little tank slapper.

This isn't an M3. It asks much more of the driver to execute gratuitous slides. You need to unsettle the car more subtly, use momentum to help create yaw, then pounce on the opportunity, and extract the most from it by throwing just the right amount of gas at the suggestion of a slide, nurture it and ride it out. It's quite tricky to start with, but once you find a rhythm, it's a blast. Pointless info, I know, but then this isn't What Car?

---