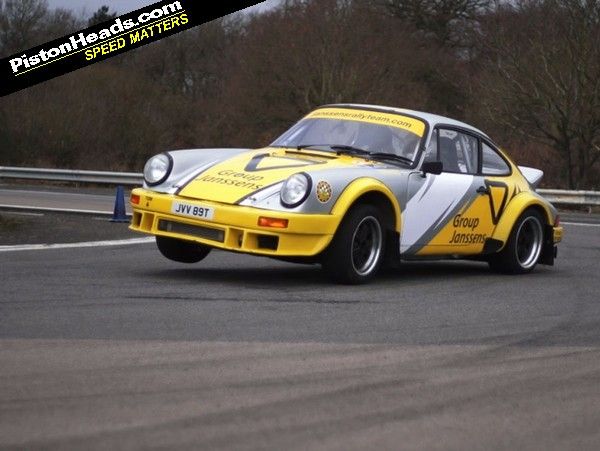 Look away now if you don't like 911s. Especially old ones.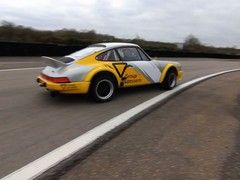 'Making progress' the Harris way
I happen to like these cars - a fact that regularly lands me in trouble. The one featured in this video is a 3.5-litre monster used in the Belgian rally championship. Richard Tuthill was testing at Prodrive's track near Warwick, so I went along to annoy him and blag a go in this extraordinary car.
It appears that there are very few technical rules in this series, because what started out as an innocent little 70s 911 has been transformed into one of the most brutal cars I've driven in a while. Excusing the continuity mistake in the vid - the car has more like 365hp - and taking the weight as around 1,000kg, this car is monstrously fast. Then look at the gearing - it'll just hit 120mph in 5th gear - and you'll understand how potent it is.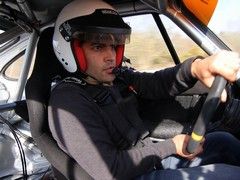 Harris on home turf.
The transmission is a new design - effectively a 915 'box converted to dog-rings and you can flat shift up and down, giving genuine two-pedal driving should you want it. The engine is taken out to 3.5 litres and runs slide injection. It's a flipping masterpiece: so torquey you don't really need to go beyond 7,000rpm. The noise is - well, I suppose the beauty of video is I don't have to describe the thing to you. Just listen.
It's a car that loves to be hustled - it responds to light provocation, but take liberties and it'll make you look an idiot. You quickly learn to use that mass behind the rear axle to make a change of direction or set it up for a corner.
The car is driven by Glenn Janssens in the Belgian Rally Championship. He's a lucky blighter.
---