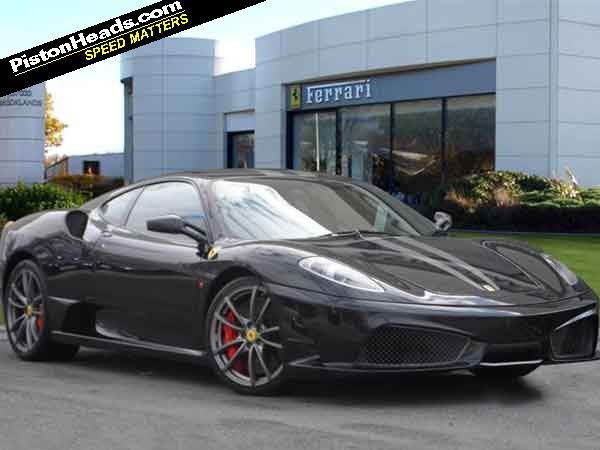 It has been coming for some time, but I think I can now say with some certainty that the sports cars of the 90s and noughties will in future be viewed in one of two ways: paddles or no paddles. Paddles in this case means actuated manual shifters, not dual-clutch systems.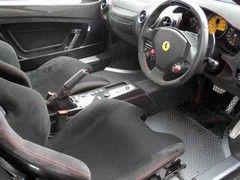 Pared back look lets you focus on what's good
And according to this categorization, no paddles will be good news, paddles will be bad news.
My aversion to these early attempts at clutch-and-leverless transmissions is probably a touch extreme because I'm a flat-earther who likes to defend real driving. But let's face it, they are mostly rubbish.
So where does that leave the Ferrari 430 Scuderia?
Its hydraulically operated manual 'box should leave it festering in the 'paddles' corner, but I find myself inexplicably drawn to the Scud - always have done, despite the lack of a stick. I thank my lucky stars I found a 512 in time, because after a quick drive in one a few months back I was dangerously close to taking another hit of heroin. I mean finance.
How does it avoid categorisation as a paddle-spudder? For one the transmission somehow works. It's fast, smooth and far better than any of the type that I've tried. It also fits with the ergonomics of the car itself. I know this sounds odd, but when you sit in a Scuderia the relationship between seat and wheel kind of precludes reaching to your left (or right) for a large metal lever.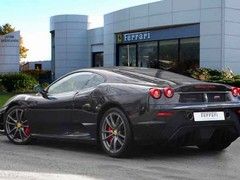 Stealth spec (relatively) is Harris's choice
It's also a fantastically aggressive and interactive car - not as fast or technically gifted as a 458 but much more willing to absorb the driver into the process. When you're pushing hard it chews through gears so fast that even a committed stick man has to question whether a manual gearbox would adversely tamper with that addictive brutality.
Put that way, I suppose it's one of the few cars whose paddles actually work with the experience rather than contaminate it. And that's before we celebrate the stunning looks, the gorgeous dual tail-pipes, the bare cabin and the fact that it's a great car on road and track.
Ferrari made a few too many for the Scud to become the next 288 GTO, but this is one Ferrari of the 'modern' era I think will not suffer for having paddles.
At this point I should probably link to a car for sale. I like grey ones. So here's a grey one.

---
FERRARI 430 SCUDERIA
Engine: 4,309cc V8
Transmission: 6-speed automated manual
Power (hp): 510@8,500rpm
Torque (lb ft): 346@5,250rpm
MPG: 17.9mpg (NEDC combined)
CO2: 360g/km
First registered: 2010
Recorded mileage: 11,724
Price new: £172,500
Yours for: £136,950
See the original advert here.