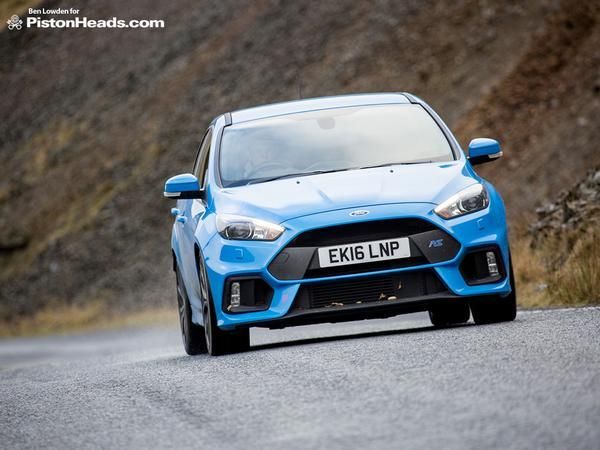 Alright, now it's your turn! Over the Christmas period we've already published the cars we've enjoyed most (and those we've enjoyed least) in 2016; now it's time to see the cars you as PHers have been most interested in.
This top 10 is conducted solely on the amount of page views each story has received, so Google Analytics is to blame for the result and not any secret agenda. You may well recognise one or two of the cars from the other lists though!
Before we kick off, it's probably worth mentioning which cars didn't make the top 10. There's no 911 Turbo, for example, or Lamborghini Huracan Spyder. Other notable omissions from this year's most read include the Jaguar XE, McLaren 570GT, Fiat 124 and Audi TT RS. Enough of the nearly cars though - time for the top 10!

---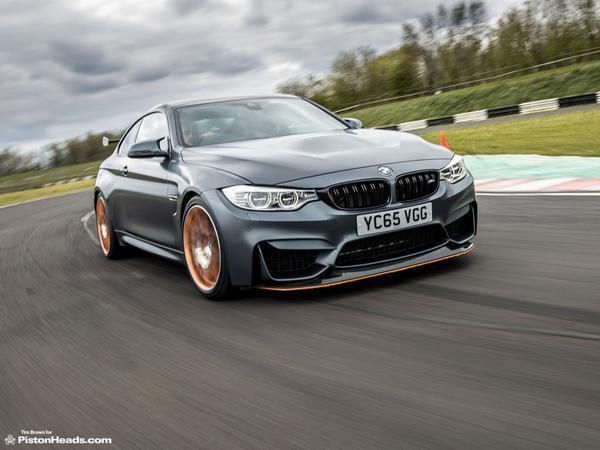 10 -BMW M4GTS

Yes, it's expensive. Yes, it's probably a bit heavy for a track car. And yes, the orange wheels do look a bit silly. But that didn't stop you wanting to read about the M4 GTS, all £123,670 of it, and it kicks off our top 10. It was a car that hugely impressed us as well, with phenomenal on track performance, a thrilling powertrain and just enough civility to make it usable on the journey back too.
Whether the UK customers will actually use their cars on track remains to be seen - most of them seem to be in the classifieds at the moment - but, as with last year, it's clear that PH loves an M car!

---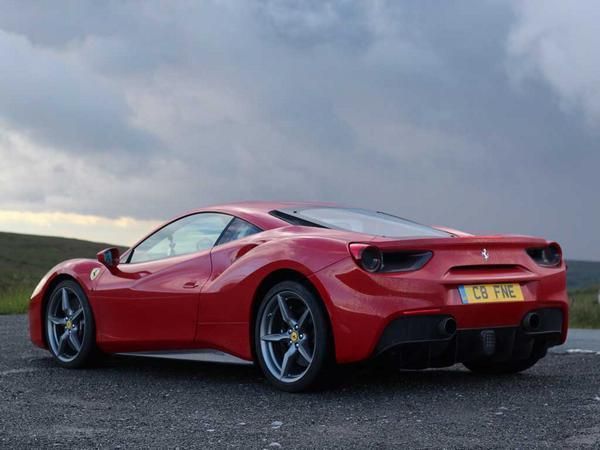 9 - Ferrari 488GTB

The only car to be seen in both our 2015 and 2016 lists, the Ferrari 488 proved just as popular with you this year. And, well, you're going to take another opportunity to drive a Ferrari, aren't you? Fortunately so much of what was great about the 488 in Italy transferred to the UK, the car's incredible engine and gearbox plus some amazing chassis tech making it a fantastic super sports car. Well until you get to a width restrictor, that is.
Could the 488 also make it three years in a row? If a Speciale arrives in 2017 then it wouldn't be absurd...

---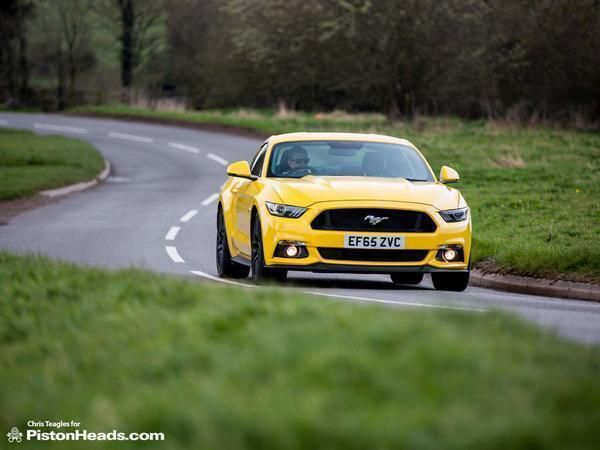 8 - FordMustang UK drive

Ford beats Ferrari! Yep, the first UK drive of the right-hand drive Mustang was more popular on PH - just - than a first UK drive of a right-hand drive Ferrari 488. Still, this was a car with so much excitement and anticipation around it. For the first time in 50 years, here was a Mustang with the steering wheel on the correct side!
As a V8 manual the Mustang proved likeable if a touch frustrating at times. While the independent rear suspension is good news, it isn't as precise or rewarding as the best European sports car. However, it does bring a big V8 for less than £35K and a hell of a lot of fun too. When's the GT500 coming?

---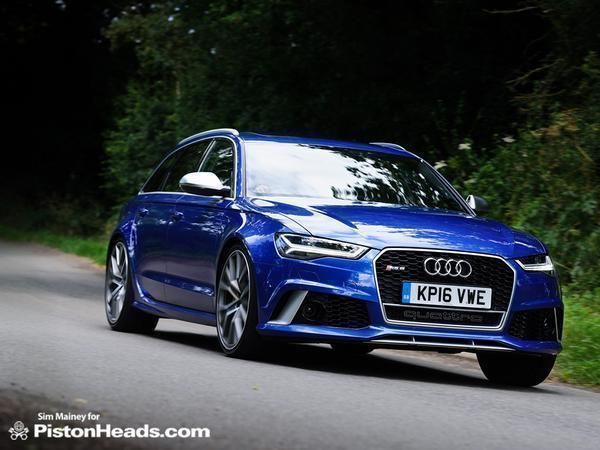 7 -Audi RS6Performance
PH loves a fast estate, so it's no real surprise to the see the RS6 at seventh in this list. In Performance guise it now packs more than 600hp into an A6 wagon; combined with quattro all-wheel drive and a swift eight-speed auto, it makes for an incredibly quick car in all conditions. With an £11,500 (!) Dynamic Package Plus fitted also, the RS6 could even pummel its way though some bends. Indeed Dan concluded his story by describing the RS6 Performance as "A properly heroic car".
Don't forget too that the RS6 Performance made it into our video of the year list - you really do love an RS6!

---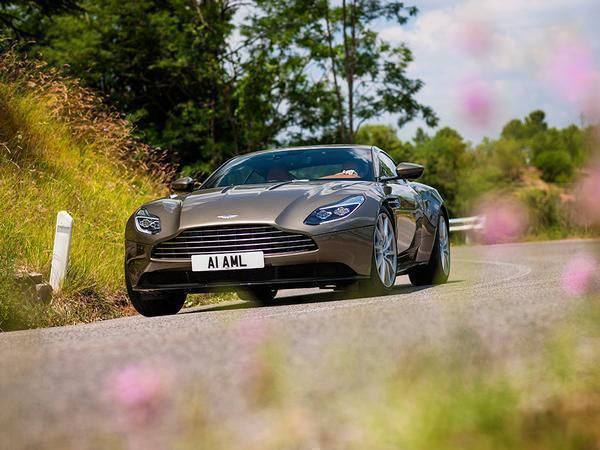 6 -Aston MartinDB11

Another car that made it to our video top five as well, the DB11 was a hugely significant launch this year. Aston Martin doesn't launch new cars all that often, leave alone ones that usher in the brand's 'Second Century'.
Fortunately the DB11 met if not surpassed expectations, combining new technology like the twin-turbo V12 and the Mercedes architecture with traditional Aston charm and style. Matt Becker's influence meant it handled very nicely too, though it's far more of a GT dynamically than an all out sports car. That's the job of the next V8 Vantage, of course. The PH verdict? "The brand's 'Second Century' plans look to have solid foundations. Jolly good show chaps."

---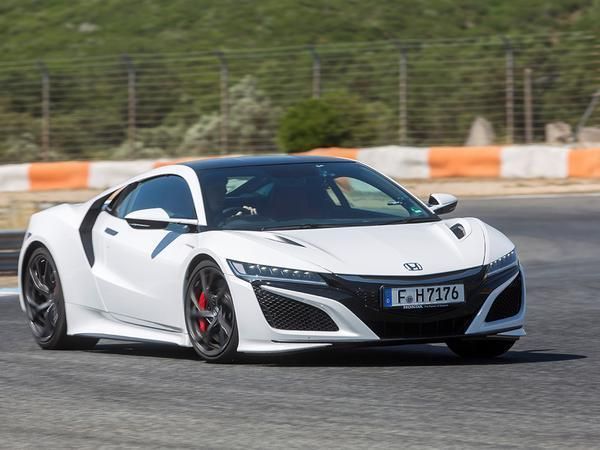 5 -Honda NSX

We've only waited 25 years! Predictably enough the new NSX garnered plenty of attention on PH from the Portimao first drive, making it our fifth most read road test of the year. There was plenty of technical intrigue with the hybrid powertrain but fortunately plenty of traditional thrills also. Trouble is that hybrid tech hasn't automatically made it a prince of parsimony, the NSX's claimed fuel economy worse than a 911 Turbo. Hopefully there will be opportunity to drive it again in 2017 and place the NSX properly in a fiercely competitive segment.
---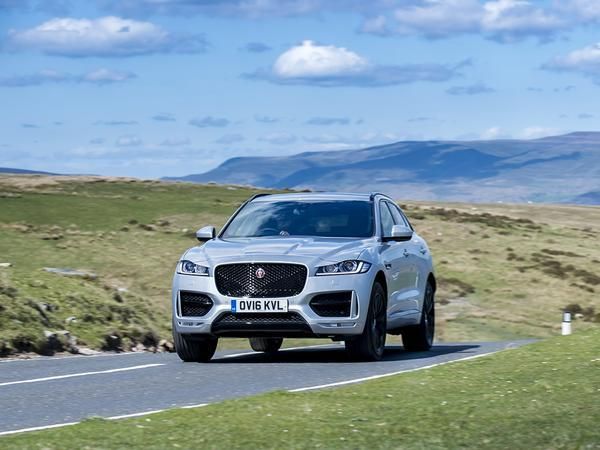 4 - Jaguar F-Pace

Hang on, a sensible and practical SUV in the PH top ten? It goes to show just how significant the F-Pace is to both Jaguar and the buying public that it has ranked so highly. Fortunately the car more than merits the anticipation, combining Jaguar dynamics with a spacious interior and some much needed new tech. Looks pretty good too. If you haven't already, expect to see plenty through 2017!
---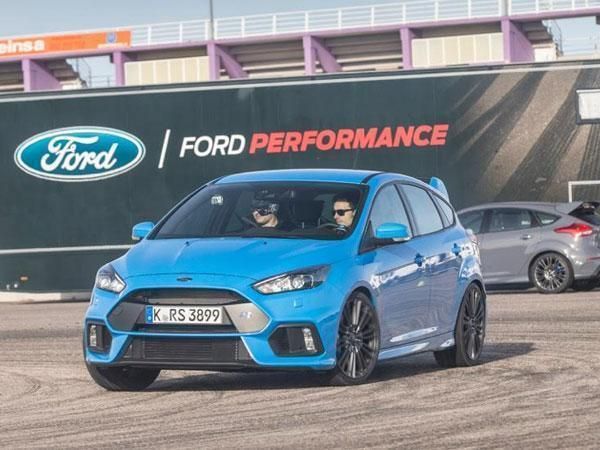 3 -Ford FocusRS

The top three kicks off with the Focus RS then. Interestingly this car was far closer to the Jaguar and Honda in fourth and fifth in terms of numbers than the top two, showing perhaps just how popular they were. If you were going to bet on a car featuring in this list though, the Focus RS would surely have been one. It arguably could never meet the expectations set on it, but the RS has brought something new to the market and is a great deal of fun. It has proved divisive though. More to follow in 2017...
---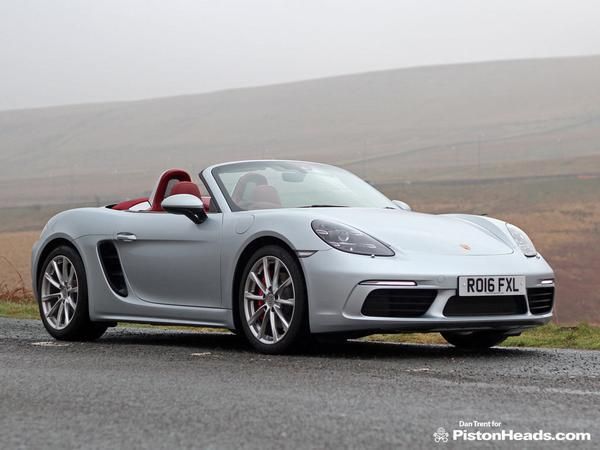 2 -Porsche 718Boxster S

Yep, it's that ruddy Porsche again! Whether through admiration or horror, there's been a great deal of interest in the Cayman and Boxster's switch to four cylinders. This most popular review is the first we published on the cars, Dan's first drive of the Boxster S. A £62,000 Boxster S in fact, with all its various options. But the verdict was positive: "if the 718 Boxster had been launched on a world that had never experienced a six-cylinder predecessor the unconditional plaudits would be flooding in." Trouble is, it hasn't. Another one that isn't going to disappear quietly anytime soon!
---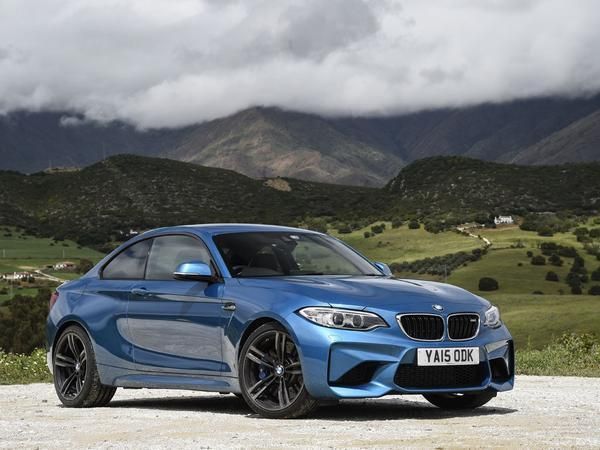 1 - BMW M2

Hang on, you're thinking. There were a pair of reviews on the M2, the first from Laguna Seca and then a follow up drive
in Europe
; of course it's going to have attracted more reads with two bites of the cherry. That's correct, of course, but the original launch review garnered enough attention to be the most read road test on its own, with the second drive merely adding to that. Sure, it's been out since February, which will have helped, but it goes to show how popular an M car is on PH. From our drives it's a car that's warranted the excitement too; perhaps a long-term test is in order, just to be sure...